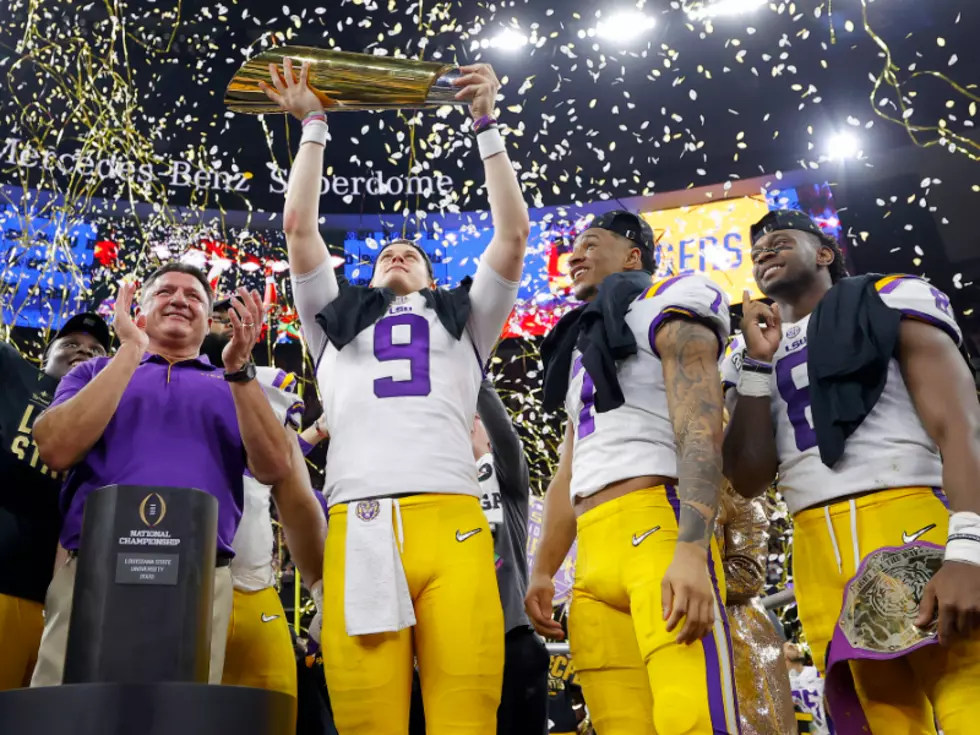 Coaches, Players Bailing National Champ LSU
getty images
It started just a few days ago with the announcement that Passing Game Coordinator Joe Brady was leaving LSU to take the Offensive Coordinator job with the NFL's Carolina Panthers. That was the first crack in LSU's championship wall. a crack that seems to be growing larger with every passing day...and it's only been four days!
Following the Brady move, which came as a bit of a surprise since the youthful offensive guru had just signed a contract extension with the Tigers, came rumors that Defensive Coordinator Dave Aranda was headed to Baylor, taking over as head coach of the Bears program. The 43-year-old California native was making $2.5 million a year at LSU, making him the highest paid assistant coach in college football.
And the most recent news from Tigerland, the announcement that a number of underclassmen will be leaving Baton Rouge to test the NFL waters. From espn.com:
"Gone next season will be the team's leading rusher (Clyde Edwards-Helaire), leading pass-catcher (Justin Jefferson) and leading tackler (Jacob Phillips), as well as the nation's top defensive back, Jim Thorpe Award winner Grant Delpit. Center Lloyd Cushenberry III, left tackle Saadiq Charles and inside linebacker Patrick Queen announced their decisions to turn pro earlier Wednesday."
With major departures of both coaches and players, the legendary recruiting skills of Head Coach Ed Orgeron will certainly be put to the test.