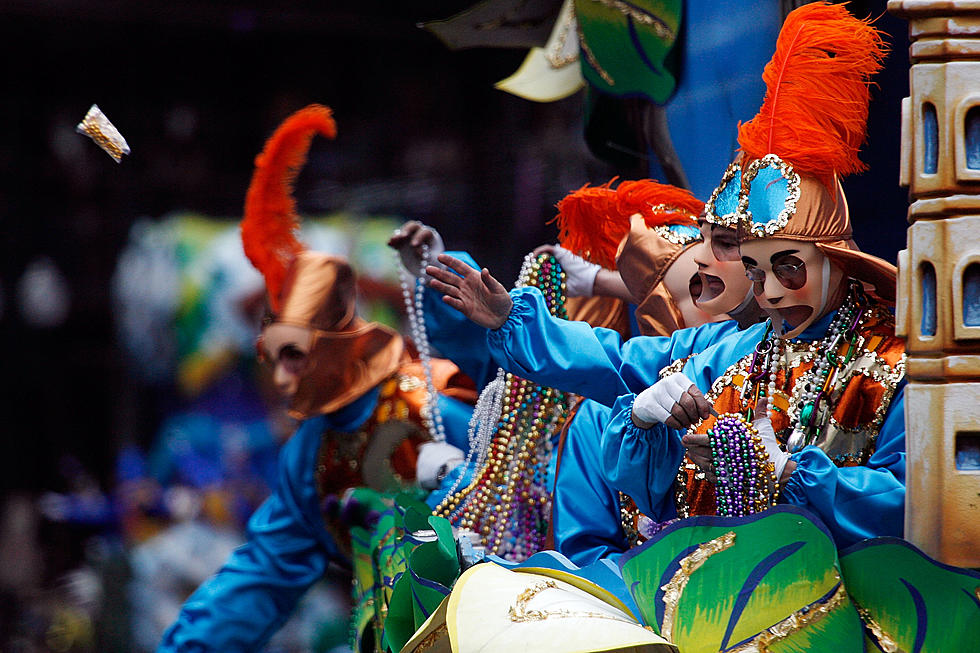 City of Harahan Putting on 'Mardi Gras-Style' Parade Memorial Day Weekend
Chris Graythen, Getty Images
The 2021 Mardi Gras season was basically non-existent as Louisiana was still dealing with the COVID-19 pandemic. We didn't get to experience the balls, festivals, chicken runs, and of course, parades associated with the holiday.
One Louisiana town is going to do a small part to recapture some of what we lost.
The Krewe of Kings will be putting on a Mardi Gras-style parade in Harahan on the Sunday before Memorial Day. The route will roll between Hord Street to the east all the way to the western edge of the city down Jefferson Highway, make a u-turn and come back.
This parade normally rolls in Metairie during Carnival, but crew captains moved it to Harahan after failing to win approval in Jefferson Parish before coronavirus restrictions were lifted.
"I think there's going to be a crowd like there's never been before in Harahan. People are hungry," said float builder Mac Cantrell.
Right now, organizers say they have 20 floats participating with a unit between every float.
The Krewe of Kings will roll on May 30, 2021 at 1:00 pm.
Ten Things About Café Du Monde That May Surprise You