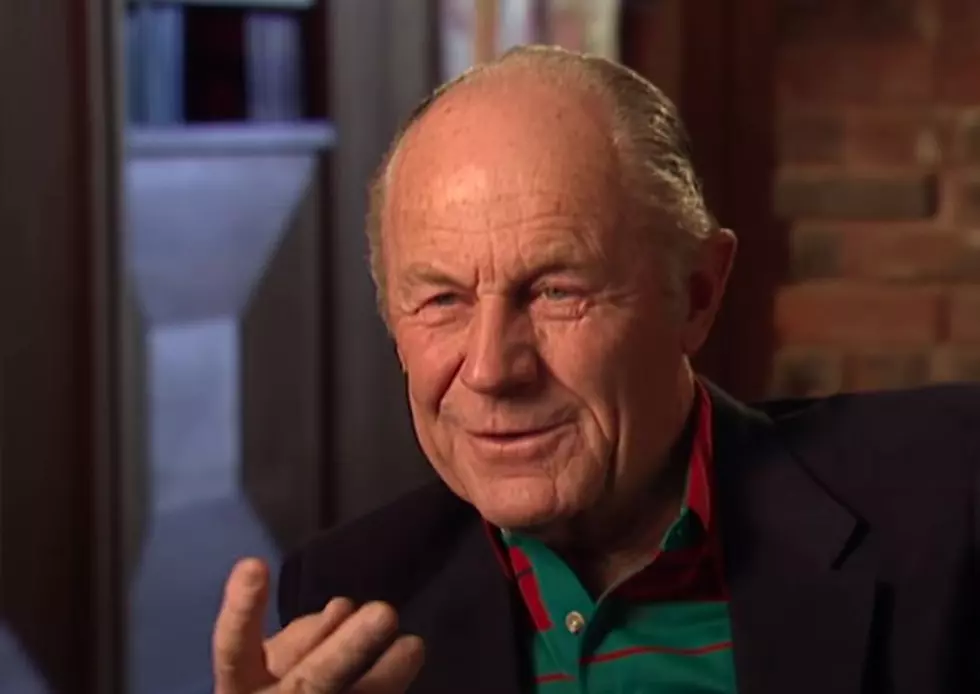 Chuck Yeager Famed 'Right Stuff' Test Pilot Dies
Academy of Achievement via YouTube
You can't mention his name without thinking of the film The Right Stuff. Chuck Yeager had the right stuff. He was a decorated combat pilot, a record-setting test pilot, and he was one of the reasons that America lead the way into space during the cold war with Russia. Chuck Yeager, American Hero, has died.
According to his family, Yeager passed away just before 8 pm last night, Louisiana time.
Victoria Yeager's words sum up what a lot of kids who grew up during the "space race" are feeling this morning about General Yeager. To me, the term Hero is offered far too quickly to those who have not actually earned the accolade. Chuck Yeager earned the accolade if you ask me.
How much hutzpah do you have to have to climb aboard what is basically an overloaded fuel tank packed with highly volatile jet fuel and a high-performance engine and then say "let's light these candles". Chuck Yeager did that time after time so that men could reach beyond the boundaries of our planet. Oh, and when he broke the sound barrier he was flying with two broken ribs. There's tough, then there's Right Stuff tough.
During his lifetime Yeager was recognized many times for his service to our nation. Among the honors he received were the Bronze Star Medal, Purple Heart, Air Force Distinguished Service Medal, and Legion of Merit, among others. He received the Presidential Medal of Freedom from President Ronald Reagan in 1985. He was also named to the National Aviation Hall of Fame in 1973.
During his military career, Chuck Yeager achieved the rank of Brigadier General during his 34 years of service. In 1944 he was shot down over German-occupied France and was briefly a prisoner of war. After his release, he went on to achieve what very few other Americans could ever conceive of achieving. He went faster than sound and paved the way to the heavens.
Chuck Yeager was 97 at the time of his passing.
10 Smallest Towns in Louisiana