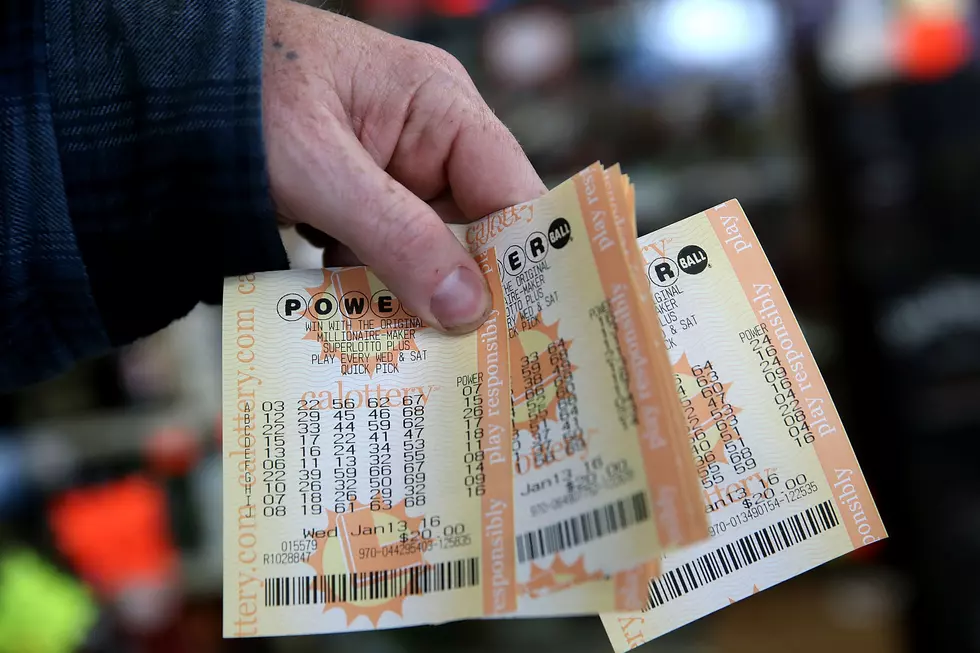 Check Your Tickets – $50,000 Powerball Winner Sold in Louisiana
Justin Sullivan, Getty Images
I'd like to think the story of this week's good lottery luck in Louisiana involves someone who could really use the money. Especially since this week's "lottery good luck" happened to fall just as a large part of Louisiana was still reeling from the effects of Hurricane Delta last Friday.
The drawing in question is the Powerball multi-state lottery game for Saturday, October 10th. Officials with the Louisiana Lottery Corporation are reporting that one ticket sold in the state matched enough numbers to be eligible to claim a prize of $50,000.
The numbers that were drawn for that "day after Hurricane Delta" were:
05 18 23 40 50 PB 18 and PP x3
According to the Louisiana Lottery's website, the ticket purchaser matched four of the five white-ball numbers and the Powerball. That makes the ticket worth $50,000. No single ticket was sold that matched all the numbers for the game's top prize.
The winning ticket was reportedly sold in Livingston Louisiana at the Suma Quick Stop. That's located at 17480 Black Mud Road in Livingston. Maybe the ticket was purchased by someone who was temporarily displaced by Hurricane Delta. Maybe the ticket was purchased by someone who played Powerball on a whim. We don't really know, yet.
What we do know is that tonight when the ping pong balls drop around 10 pm that the Powerball jackpot will be an estimated  $72 million. That's more than enough to cover the cost of a generator, a tarp, some cans of spam, and a vacation house in the mountains where they don't have hurricanes.
KEEP READING: Here are the best places to retire in America