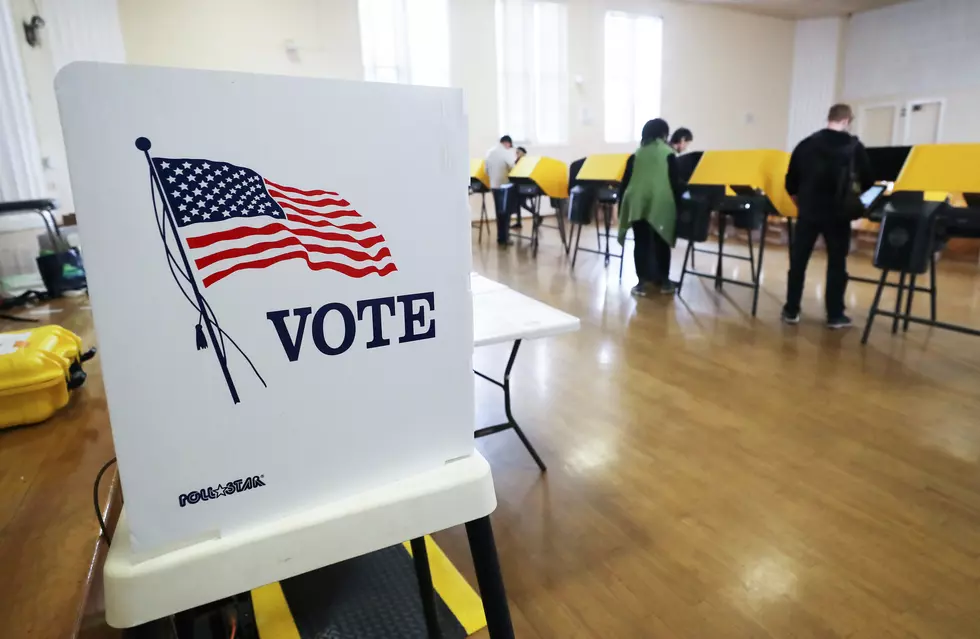 Chandler Upsets Incumbent Lo Walker in Bossier
Mario Tama/Getty Images
A change is on the way for Bossier City. Voters turned out on Saturday to decide who should run Bossier City for the next four years. Incumbent Lo Walker has been battling for a 5th term as mayor, but he faced a tough challenge from Bossier City businessman Tommy Chandler. Once the votes were in, Chandler got 56 percent of the vote to 44 percent for Walker. It was 4623 to 3603 for Walker.
The new mayor will be sworn in July 1st.
But the Bossier City Mayor's race was not the only thing on the ballot.
Our entire region had to choose a new member for the Board of Elementary and Secondary Education or BESE. Tony Davis resigned from his spot on BESE as of January 20th because his job will require more of his time and he will likely be moving to another state. The lone Democrat in the field, Cassie Williams led the pack and she will face 2nd place finisher Michael Melerine in the runoff election on April 24th.
District 4 covers Bienville, Bossier, Caddo, DeSoto, Natchitoches, Red River, Sabine, Vernon, Webster and Winn Parishes.
For the 5th Congressional District seat, Julia Letlow is the outright winner. She won more than 50% of the vote in the Saturday election. Her late husband, Luke Letlow won the seat last year, but died from Covid before he was sworn in.
In the race for the 2nd Congressional District seat, Troy Carter led the pack with Karen Carter Peterson finishing a distant 2nd. These two will square off in the April 24th election. This seat came open when Cedric Richmond resigned to take a top position with President Joe Biden's team.
Bossier City residents also had to make choices in some city council elections.
2 "at large" council members have been elected. And there will be no change for these two seats. Incumbent David Montgomery held on to one of those seats, but Chris Smith edged out Tim Larkin for 2nd at-large seat.
In the race for Bossier City Council District 1, Shane Cheatham easily won the seat beating incumbent Scott Irwin to represent south Bossier City. In the District 5 race to replace Tommy Harvey, Vince Maggio will be the new member on the council to represent north Bossier City. He beat fellow Republican Marsha McAllister.
The other City Council members were re-elected with no opposition. There are some other aldermen, justice of the peace and police jury elections in the region. Click here to get the results from elections in your community.
LOOK: Milestones in women's history from the year you were born
Women have left marks on everything from entertainment and music to space exploration, athletics, and technology. Each passing year and new milestone makes it clear both how recent this history-making is in relation to the rest of the country, as well as how far we still need to go. The resulting timeline shows that women are constantly making history worthy of best-selling biographies and classroom textbooks; someone just needs to write about them.
Scroll through to find out when women in the U.S. and around the world won rights, the names of women who shattered the glass ceiling, and which country's women banded together to end a civil war.