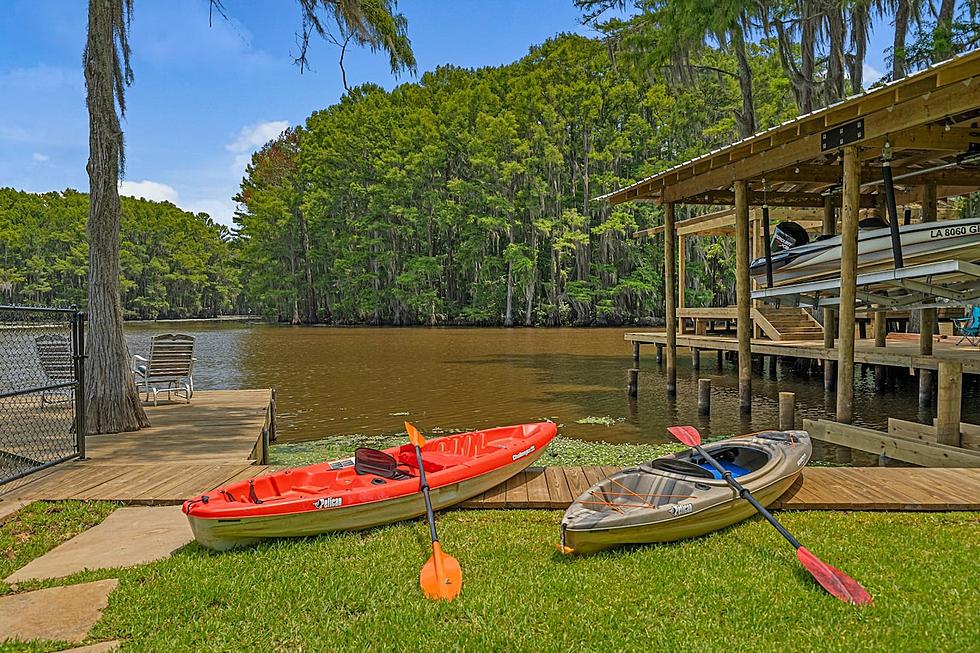 Caddo's Viral Cabin on TikTok Is Perfect for a Weekend Getaway
Luke FirstClassCabin VIA Airbnb
I spend way too much time scrolling on TikTok and ever so often I will stumble upon something really cool that will make me want to go visit a place I have never been to.
Of course, places in Dallas, Austin, and Houston always pop up. Imagine my surprise when Caddo Lake popped up. It wasn't long before I was trying to find where this little gem was located.
This cabin isn't your typical cabin. This spot looks like someone knew you needed a break and wanted you to escape to a picture-perfect oasis. It feels like your own slice of paradise.
The biggest struggle will be finding out who to invite. Keep in mind these folks need to love time on the lake, must want to kayak, must want to relax on a hammock, and have a good campfire story. Maybe you just want to make this a couples getaway, either way, it's a perfect little getaway less than an hour away.
This gem has a solid 5 stars on Airbnb.com. So just a heads up, the waitlist to get in is long, but it looks worth the wait. Can you say "Epic weekend getaway?"
Cozy Cabin Nestled on Caddo Lake Could Be Your Next Airbnb Adventure
Check Out This Louisiana Beachfront Airbnb
This Louisiana beachfront property is fully updated.
Take a Look Inside Shreveport's Logan Mansion