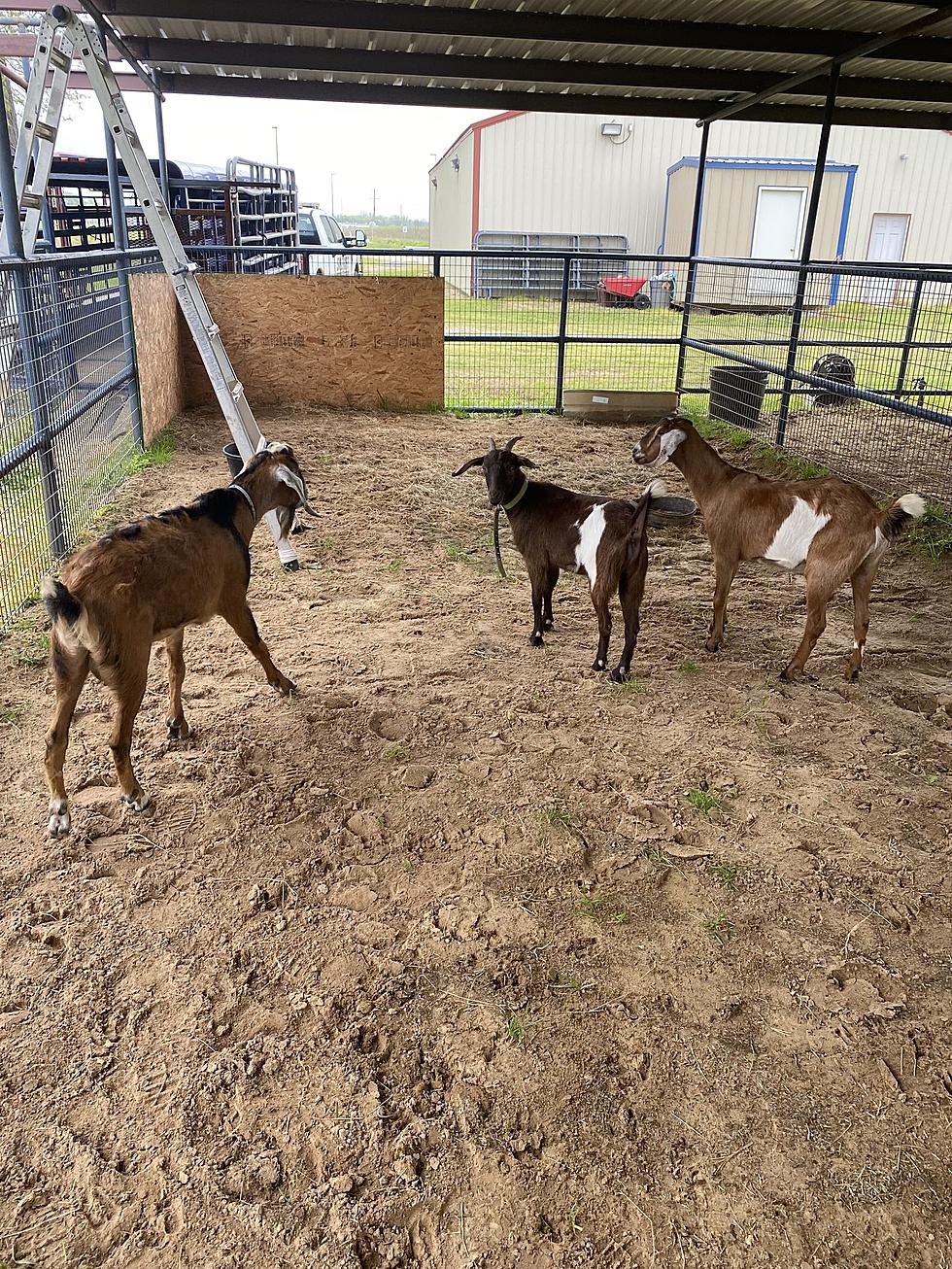 Caddo Sheriff's Department Asks: Are You Looking for Your Goats?
CPSO
I remember many, MANY years ago, as funny as it sounds in 2023, we used to announce someone's lost dog on the radio.  And though we don't do that anymore, to that person, it was something very meaningful.  Most of us can relate to how important dogs become in our families.
So, along those lines, the Caddo Parish Sheriff's Office Livestock Patrol is looking for the owner of three goats found March 23, on the 6000 block of Highway One in Blanchard.  Usually, goats aren't really pets, but as livestock, they are also very important to someone.
The owner of these goats has 10 days to claim the animals before they are sent to auction for public sale. The owner may claim the animals before then after proper identification and payment of the stock charges for the care and custody of the animals.
According to USDA.gov,
Goats are important producers of meat, milk, fiber, and other products. However, goats are also raised or kept for a wider range of uses, such as brush control, livestock shows, packing, and as lively companions. About 4 of 10 smallscale goat operations (42.4 percent) focused primarily on meat production. One of 10 operations (10.0 percent) focused primarily on dairy production. Only 1.5 percent of operations focused primarily on fiber production, and 46.1 percent indicated that their primary production focus was "other," i.e. goats used for brush control, pets, livestock shows, pack animals, or other uses. Of operations with fewer than 10 goats, 72.4 percent indicated their primary production focus was "other". The percentage of operations with "other" as a primary production focus decreased as herd size increased.
The owner or anyone with information concerning the goat's ownership is asked to contact Sgt. Gary Bailey at (318)464-7920. With the Caddo Parish Sheriff's Office.
Great Places to Pick Your Own Fruits and Veggies
Places Near Shreveport for Picking Fruits and Vegetables
What Are the Top 10 Products Made in Louisiana?
How many of these Louisiana products do you use?