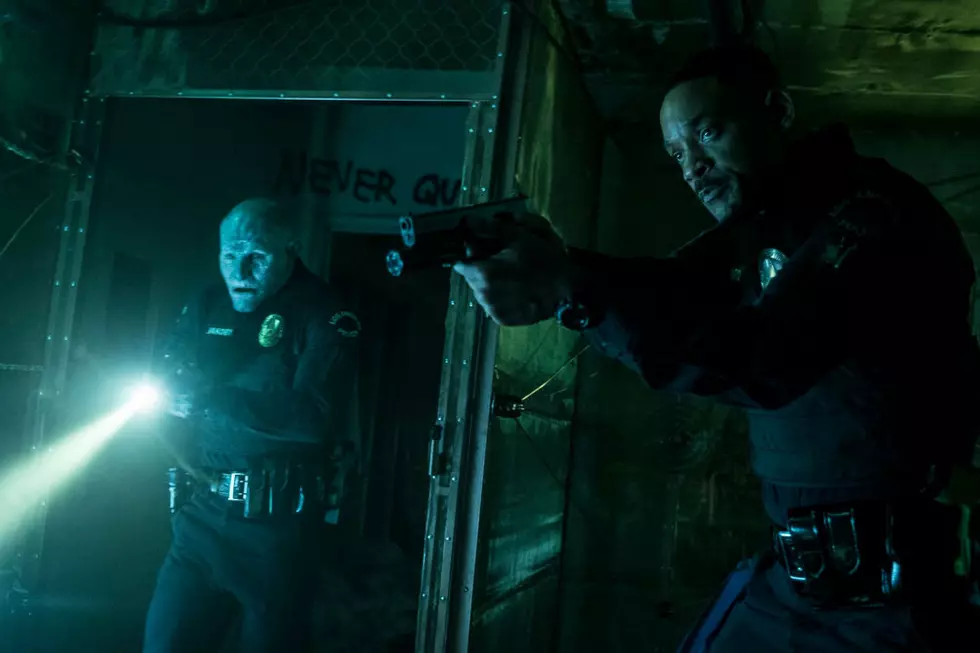 A 'Bright' Sequel Is Officially Coming From Netflix
Netflix
Netflix has officially greenlit a sequel to Bright, the streaming service's very first big-budget (a reported $90 million) action-fantasy movie it made all on its own. Most of the key players are back, with Smith and Edgerton reprising their roles as a human cop and an orc cop, respectively, and David Ayer (Fury, Suicide Squad) back to direct. The only major player who won't be returning is screenwriter Max Landis, whose script for Bright sold to Netflix for a reported $3-$4 million. Ayer will write the script for Bright 2.
Bright was one of the few films this year, up there with The Emoji Movie and The Book of Henry, to garner a maelstrom of unfavorable reviews before its release. But, despite the unanimous negative reaction from critics on account of it being so, so bad, it's impossible to call Bright a failure. This movie is yuge. According to Fandango's Erik Davis, it's one of the biggest Netflix originals ever, the highest-viewed in its first week of release, and the #1 movie on the service in every country. 11 million people watched the movie in its first weekend.
We did this to ourselves, and we deserve it. Happy New Year.