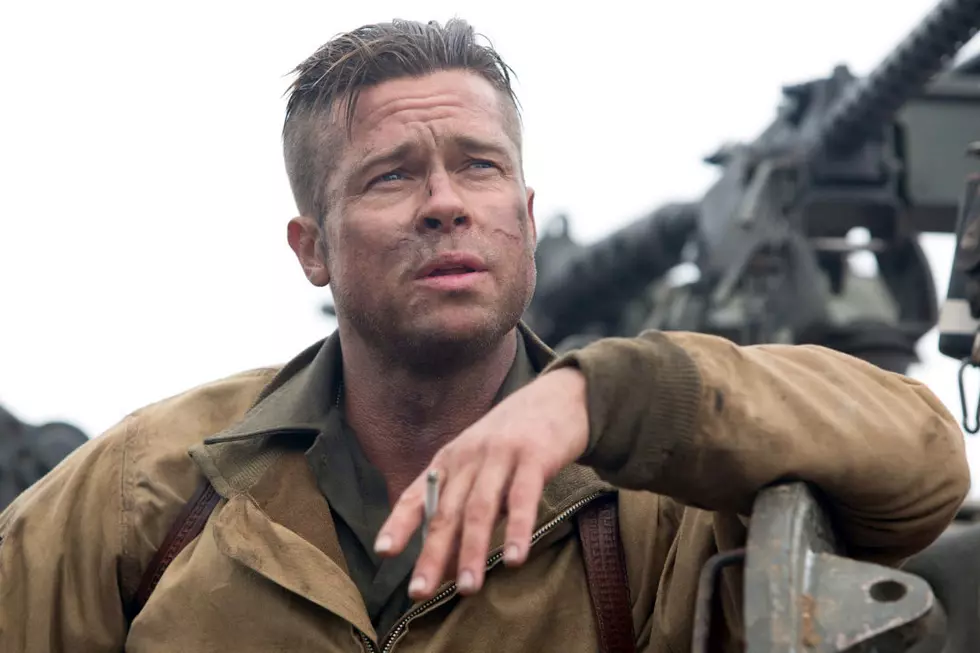 See the First Photo of Brad Pitt's Astronaut in James Gray's 'Ad Astra'
Sony
If you're an A-list actor who's not starring in an upcoming movie set in space, who even are you? Ryan Gosling's got First Man, Robert Pattinson has Claire Denis' High Life, Natalie Portman has Pale Blue Dot, and then there's Brad Pitt, leading James Gray's Ad Astra.
That latter space-bound film remains the most mysterious. The latest from the filmmaker of The Lost City of Z and The Immigrant stars Pitt as a space engineer who travels to the stars to find his father, who went missing years ago (wait, is this A Wrinkle In Time?). Tommy Lee Jones is set to play the father who went in search of alien life on Neptune. We haven't heard much in a while, but the very first photo of Pitt in an astronaut suit hit Reddit this week.
Ad Astra, which means "to the stars" in Latin, was co-written by Grey and Ethan Gross. Early reports said the film will have a Heart of Darkness vibe, and with a filmmaker like Gray, who makes beautiful, pensive works, this is sure to be something special. Making this project even more exciting is that it was shot by Interstellar and Dunkirk cinematographer Hoyte Van Hoytema.
The film also stars Ruth Negga, Donald Sutherland, and Jamie Kennedy. It's set for a January 11, 2019 release – could this be next year's Annihilation? – however, there has been some chatter among awards pundits online that the film could get a limited, awards-qualifying run in December. No official word on that yet, but stay tuned as we learn more.
Gallery – The Best Sci-Fi Movie Posters: