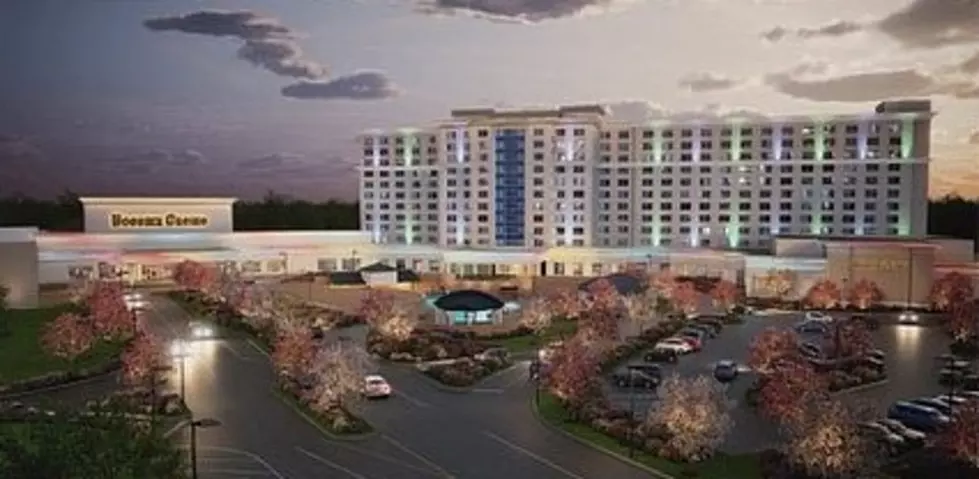 First Look at Bossier City's New Casino
Foundation Gaming
It's a done deal. The Louisiana Gaming Control Board has approved the transfer of ownership of the Diamond Jacks Casino in Bossier City to Foundation Gaming based in Mississippi.
The company plans to spend $190 million dollars to completely renovate and rebuild the current property in Bossier City. The riverboat will be gone. The proposal, approved on Thursday, gives Foundation the green light to build a land based casino.
They plan to completely renovate the hotel and build a new complex. The total square footage will be 90,000. This will include brand new gaming space and several other amenities.
How Big Will the Casino Be?
The gaming space at this new complex will be 45,000 square feet, making it the largest gaming area of any of the casinos in Shreveport and Bossier City. The other local casinos have about 30,000 square feet of gaming space.
The current hotel will be completely gutted and rebuilt. It will have 405 hotel rooms. The current hotel has more than 500 rooms. This wing of the complex will also have a ballroom with a capacity of at least 25,000 square feet.
The complex will also have a sports wagering lounge.
Here's a Little History about the Bossier City Casino
It opened as the Isle of Capri in 1994
The hotel was added in 1999
It was rebranded as Diamond Jacks in 2006
It was closed in 2020 at the beginning of the pandemic and never reopened.
This new complex will have at least 3 food and beverage outlets, a sundries shop, a spa and fitness center plus an outdoor swimming pool.
The company did ask to trim the projected employees from 650 to 400 and that was approved as part of the plan.
Foundation Gaming will also sell the Margaret Mary Riverboat and it could be gone in the first quarter of the year. It might be floated out, but it might have to be taken apart for transport.
How Soon Will It Open and What Will It Be Called?
New high tech signs will go up at the property, but we don't yet know what it will be called. Executives at Foundation have not finalized the name for the new property yet.
The entire complex is expected to be complete and open for business by December of 2024.
New Year's Events in Shreveport Bossier
You have lots of great entertainment options on New Year's Eve and even fireworks on New Years Day in Shreveport.
Top Dining Destinations in Shreveport Bossier to Take Visitors
Shreveport has many great restaurants. We picked out some of our favorites for you to take the family and friends if they are visiting from out of town..