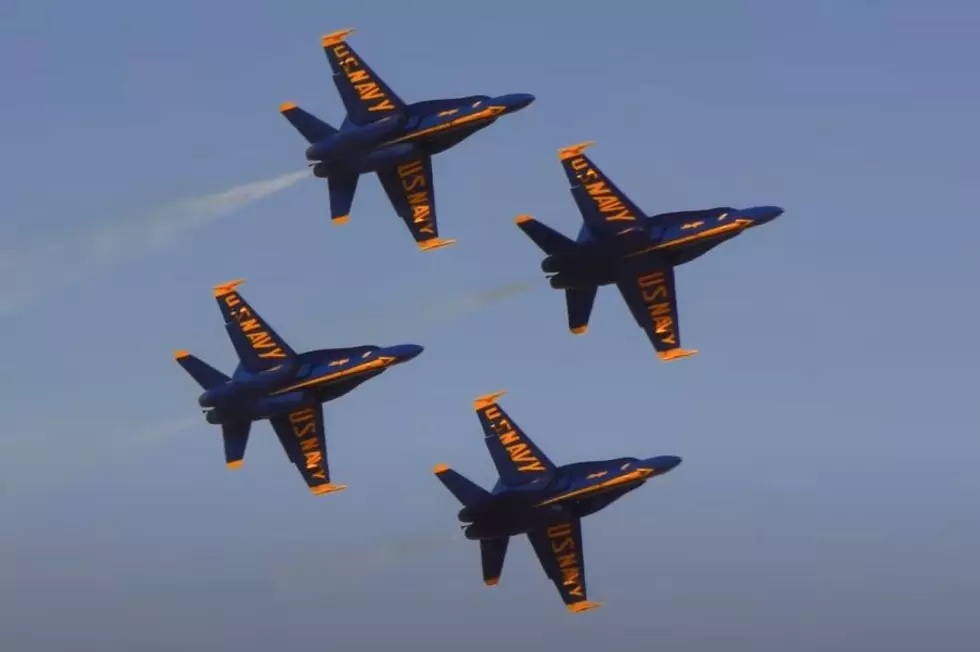 Blue Angels to Perform in Lake Charles in June
Dafydd Phillips via YouTube
One of the elite precision aerial demonstration teams in the world is coming to Louisiana for a performance in June. The United States Navy's Blue Angels will be the featured performers at this year's Chennault Air Show in Lake Charles. The dates for this year's show have been announced as June 5th and 6th.
While the Blue Angels might certainly steal the headlines as the act to see there are always plenty of things to look up to, look inside of, and simply marvel at while at the Chennault Air Show. If you've attended the show at the Chennault International Airport in Lake Charles before, let me warn you, things will be a lot different for this year's show.
Organizers have opted to go with a tailgate-style format for the show's performances. That means that instead of individual tickets you will purchase admission for your vehicle. You will then drive your vehicle to your designated spot and that is where you and your group will enjoy the show.
The tickets are on sale now and they are only available online and in advance. There will be same-day sales offered at the gate. You can purchase tickets and decide what area of the airport you want to park by visiting the official airshow site. 
In addition to the Blue Angels, you'll also see performances by the U.S. Navy Leap Frogs parachute team and the 40-member Liberty Jump Team too. Other performers include the Aeroshell Aerobatic Team, the Redline Shows aerobatic team, and the Shockwave jet truck.
This show is always a great one and the Blue Angels will be celebrating their 75th Anniversary as a part of this show. Plus the team is flying new aircraft and this will be one of the first performances where the team struts their stuff in these new jets.
The Chennault Airshow dates are June 5th and 6th. And while those pilots might have "the need for speed" you probably don't want to have that "need" during your drive over to the show, Here's why.
South Louisiana's Most Infamous Speed Traps