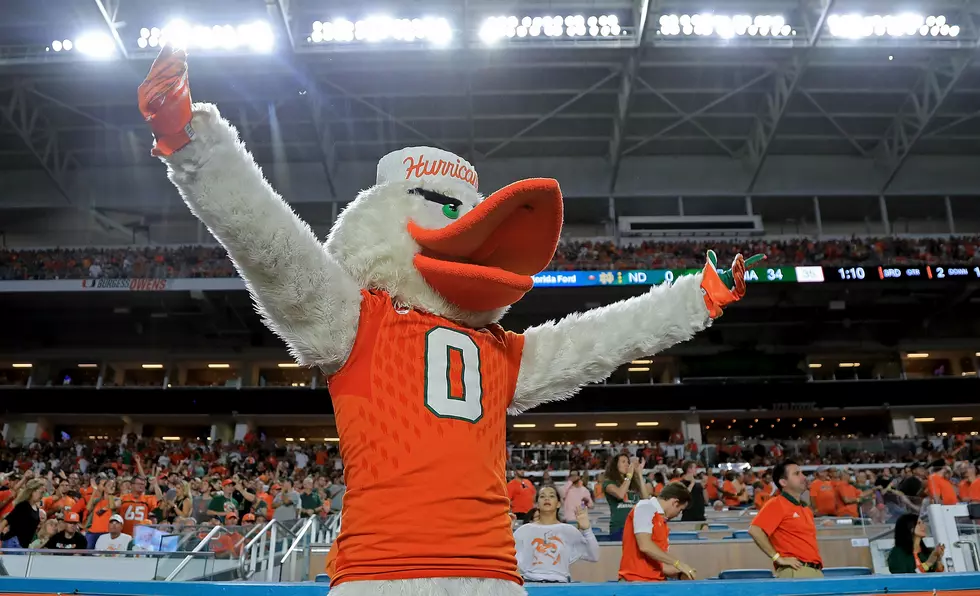 Big Games for Independence Bowl Fans to Watch
Photo by Mike Ehrmann/Getty Images
This year's Walk-On's Independence Bowl is set for December 27th at 12:30pm, (tickets here) and we've been helping Indy Bowl fans find teams to watch for a few months now. It all started back in October, way before anyone outside of the Indy Bowl staff should have been looking at teams. The only thing we really knew back then, was that the SEC could run into trouble trying to fill their commitment (looking at you Ole Miss).
But now that we only have a few weeks left in the season, we can start to see a clearer picture. It's still going to be hard for the SEC to fill their spot, but there's still a chance it could happen.
First, let's explain what we mean with "commitment" and why they have a "chance" to fill it.
The Indy Bowl has agreements with the SEC and ACC to fill one team from each conference into the game. But, the tiers of bowls for each conference have the Indy Bowl slotted into a specific spot. For the SEC, the Indy Bowl is #10 on their list, and for the ACC it's #8. Now these numbers don't include the College Football Playoffs, so if a team (or two) from one of these conferences makes it, everything moves up. So if Alabama makes it into the Playoffs, the Indy Bowl basically becomes bowl #11 for the SEC instead of #10.
So with that particular Alabama scenario a near certainty (and if not them, LSU or Georgia) it's not likely that the SEC will be able to make it work for the Indy Bowl. There would have to be a very odd set of circumstances, where the SEC gets shut out of the College Football Playoff, then South Carolina and Tennessee would both have to win one more game each. At that point, the SEC could fill their side of the Indy Bowl.
So, what does that mean for the ACC? Things look somewhat better over there.
Again, the ACC has the Indy Bowl as bowl #8 on their tier list, but they also have a team likely to make the Playoff. If Clemson wins out, they will be in the College Football Playoff easily, which means the ACC needs to have at least 9 teams that are bowl eligible.
Ok, new term...bowl eligible. A college football teams needs 6 wins to become bowl eligible. So we will have our eyes on a lot of games for teams trying to reach that magic number.
So let's start in the ACC. They currently have 7 teams that are bowl eligible. They are Clemson, Syracuse, Boston College, Virginia, Duke, NC State, and Georgia Tech. Which means the teams we're going to be watching hard are Miami and Wake Forest, who each need one more win to become bowl eligible. As well as Virginia Tech and Florida State, who each need two win their last two games to reach 6 wins, and become bowl eligible. The Indy Bowl needs 2 of those 4 teams to hit 6 wins to have a shot at bringing one to Shreveport.
Since it doesn't look like the SEC can fill their commitment to the Indy Bowl, you might wonder where their spot will go. The Indy Bowl has two backup conference agreements, one with Conference USA and one with the American Athletic Conference. Last year, Conference USA sent Southern Mississippi to fill the SEC's spot in Shreveport. So to be fair, if a backup team was going to come this year, it'd likely be from the American Athletic.
But the American Athletic has 7 bowl agreements already, so to fill the extra agreement, they'd need 8 teams. As of right now, they only have 6 bowl eligible teams, those include UCF, Cincinnati, USF, Houston, Temple, and Memphis. There are only two teams in the conference that could become bowl eligible. Each have 5 wins, so they'd only need to win one of their last two. Those teams are Tulane and SMU.
The American doesn't slot their bowls based on team records, they will base bowl assignments on what makes the most sense for the schools and conference, based on travel and tickets. So if the American was able to get to 8 teams, all 8 would potentially be available for Shreveport.
If the American doesn't fill their backup spot, it would fall back to Conference USA.
With Conference USA, there are 6 bowl agreements in place, so they would need 7 teams to fill those commitments, and be able to make a team available for the Indy Bowl. Right now they have 6 teams already bowl eligible, those are UAB, Louisiana Tech, North Texas, Middle Tennessee, FIU, and Marshall. Florida Atlantic needs just one more win to become bowl eligible, and there are two others who still have a chance at 4 wins. Both Southern Miss and Charlotte would need to win their last two games to become bowl eligible.
Conference USA does their bowl bids the same as the American, so if they get 7 teams eligible, all 7 could be in play for Shreveport.
So with all of this going on, there are going to be plenty of games that every Independence Bowl fan need to be watching. Here's what you need to watch for this week:
Thursday, 11/15 - Tulane vs. Houston: Tulane needs one more win to be bowl eligible. If they can get 6 wins, and the American gets to fill an Indy Bowl spot, they'd make a great choice for Shreveport.
Thursday, 11/15 - Florida Atlantic vs. North Texas: One more win gets Florida Atlantic bowl eligible, this is their first chance to do it.
Friday, 11/16 - SMU vs. Memphis: SMU is just one win away from being bowl eligible. They would also make for a great Indy Bowl option in the American gets the shot.
Saturday, 11/17 - Miami vs. Virginia Tech: Both teams with a chance at 6 wins. Va Tech needs to win or they're eliminated.
Saturday, 11/17 - Wake Forest vs. Pitt: Wake either needs to beat Pitt, or Duke the following week, to get to 6 wins.
Saturday, 11/17 - Florida State vs. Boston College: Florida State needs to win their last two games to get bowl eligible. A loss here eliminates them.
Saturday, 11/17 - Southern Miss vs. Louisiana Tech: Southern Miss needs to win out to get 6 wins, and the Bulldogs would probably enjoy ending their bowl hopes.
Saturday, 11/17 - Charlotte vs. FIU: Charlotte is another team that needs to win their last two for a shot at a bowl. FIU is a 7 win team this year, so this might be a tough one.