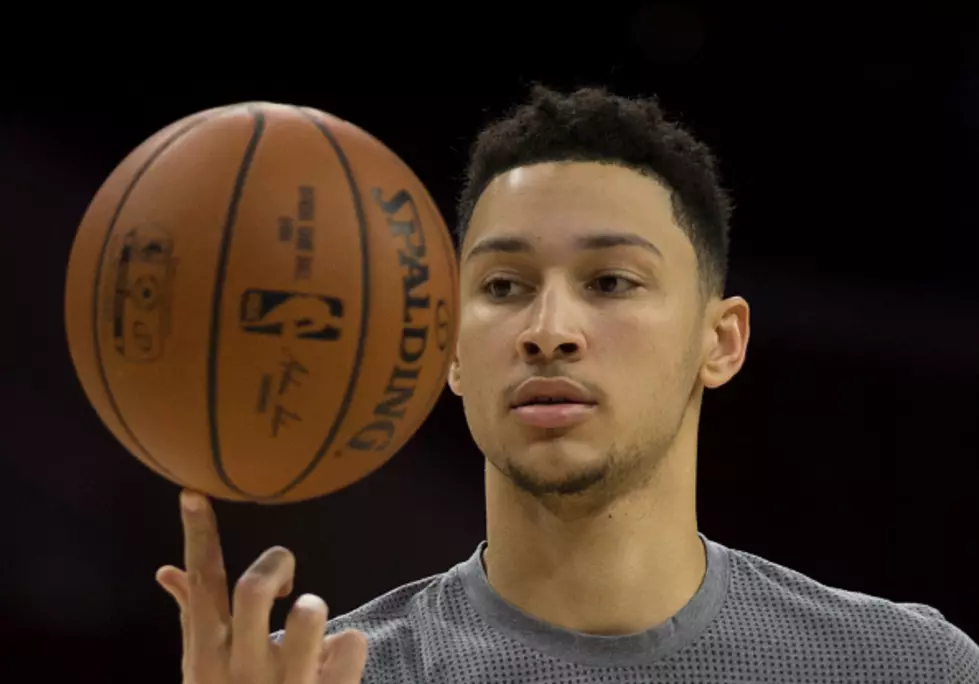 Ben Simmons Will Not Make His NBA Debut This Year
(Photo by Mitchell Leff/Getty Images)
The Philadelphia 76ers announce former LSU standout Ben Simmons will not play at all this season because of a foot injury.
Simmons was the #1 overall draft pick in last summer's NBA Draft, but injured himself during the team's final training camp scrimmage. The injury was first diagnosed as a sprained ankle, but after further examination a broken bone was discovered. At that point he was expected to miss 3-4 months, but now he's been ruled out for the entire season.
It may not be what what LSU Basketball fans, and especially 76ers fans, wanted to hear, but in all honesty, it's probably best for Simmons to let this injury fully heal.