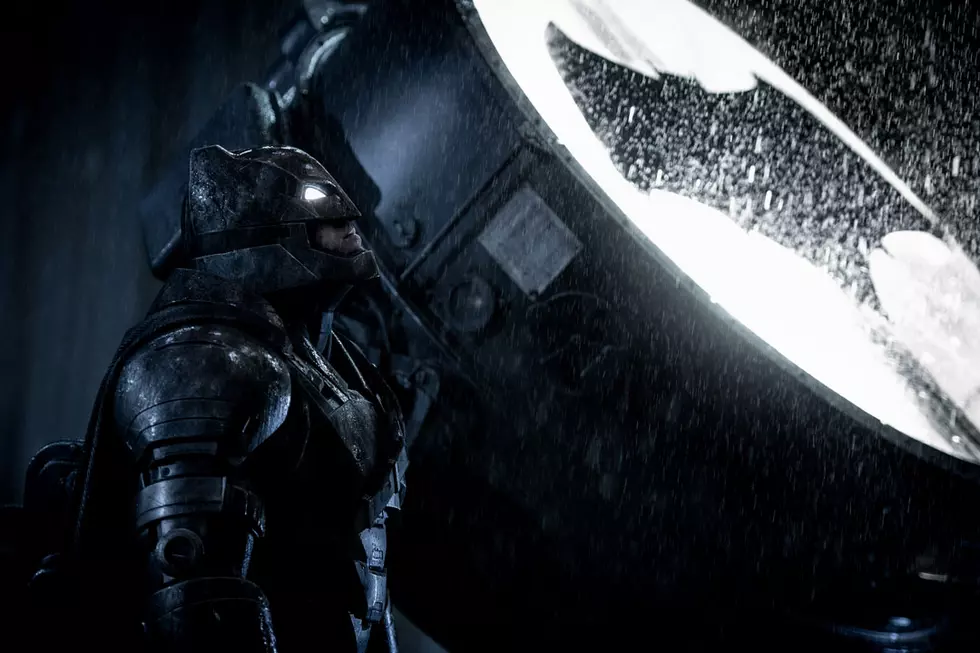 Ben Affleck Has Already Written a Script For a Solo 'Batman' Movie
Warner Bros.
After Batman vs. Superman, Ben Affleck is only officially contracted to star as Batman in two more movies: the two-part Justice League film. (He also makes a cameo appearance in this summer's Suicide Squad.) There have been rumors about Affleck directing himself in a Batman solo movie set for release in 2019 and now comes word that Affleck has already written the script.
The news comes from The Hollywood Reporter who got the scoop from Affleck's agent, Patrick Whitesell, of all people, who told them, "There's a script that [Affleck has] written that is a really cool [Batman] idea." Before you get too excited about the prospect of a new Batman movie, Whitesell quickly cautions, "that's out there as an option."
Affleck mentioned last week that he's currently working on a mysterious project with DC's Geoff Johns saying, "He and I are working together on something and I really am excited about it." As most suspected, that "something" is a Batman film that could go into production after Justice League wraps.
While Batman vs. Superman had its share of problems, Affleck wasn't one of them. While his casting was widely ridiculed and questioned early on, most would agree that Affleck was actually a far better Batman than anyone could have expected. In fact, most would probably much rather have this solo Batman movie next rather than the Justice League movie, which feels rushed into production before the rest of the team has had a formal introduction.
What this "really cool" idea is, is anyone's guess but considering Warner Bros.' desire to build the DC Cinematic Universe, you can bet Jared Leto and The Joker will be a very big part of it.