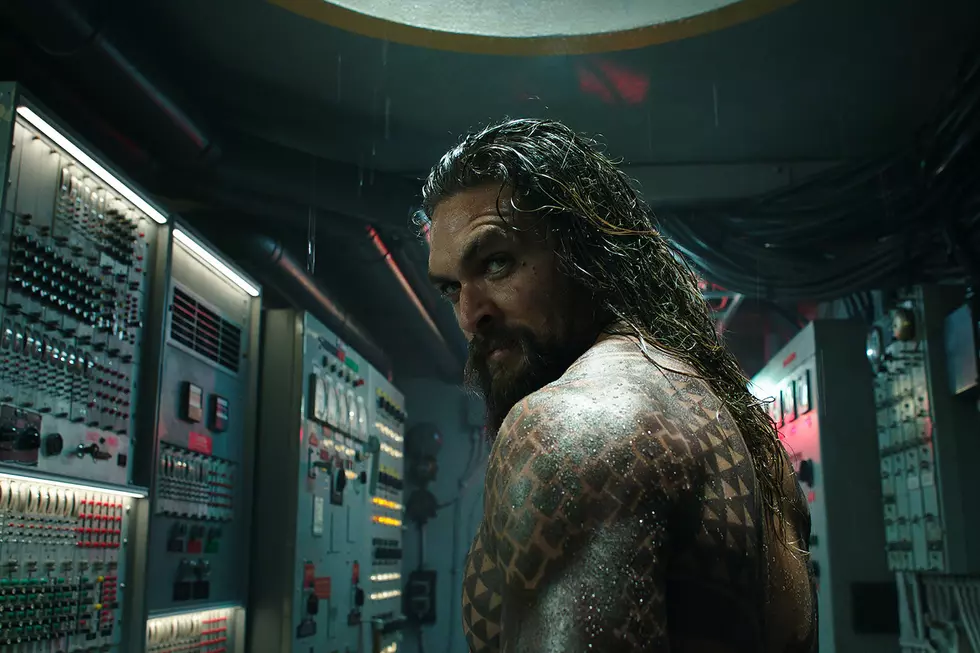 'Aquaman' Early Reviews Say It's the Most Fun DC Universe Movie Yet
Warner Bros.
I think I can sum up the early reactions to Aquaman with one word.
The social media embargo for Aquaman just lifted and the reviews are almost all positive for the King of the Seven Seas. The first wave (sorry) of critics to see James Wan's DC Extended Universe adventure praise its sense of fun (seriously — it's the word that comes up over and over in these social media reviews) along with Jason Momoa's portrayal of Arthur Curry. They also really like Black Manta as the villain.
Oh, and one review compares it to "'80s Schwarzenegger starring in "Hideo Kojima's Avatar and you're most of the way there." Sign me up my man! That's literally all I've ever wanted from a movie.
Here is a sampling of the Aquaman social media reactions so far:
These reviews are exactly what I was hoping for: A big, colorful, fun action movie where Jason Momoa gets to cut loose and be his goofy, lovable Arthur Curry from Justice League — only this time in a movie that isn't dark and depressing, Starring Momoa, Amber Heard, Willem Dafoe, Patrick Wilson, Dolph Lundgren, Yahya Abdul-Mateen II, and Nicole Kidman, Aquaman opens in theaters on December 21.
Gallery - The Coolest DC Movie Easter Eggs: