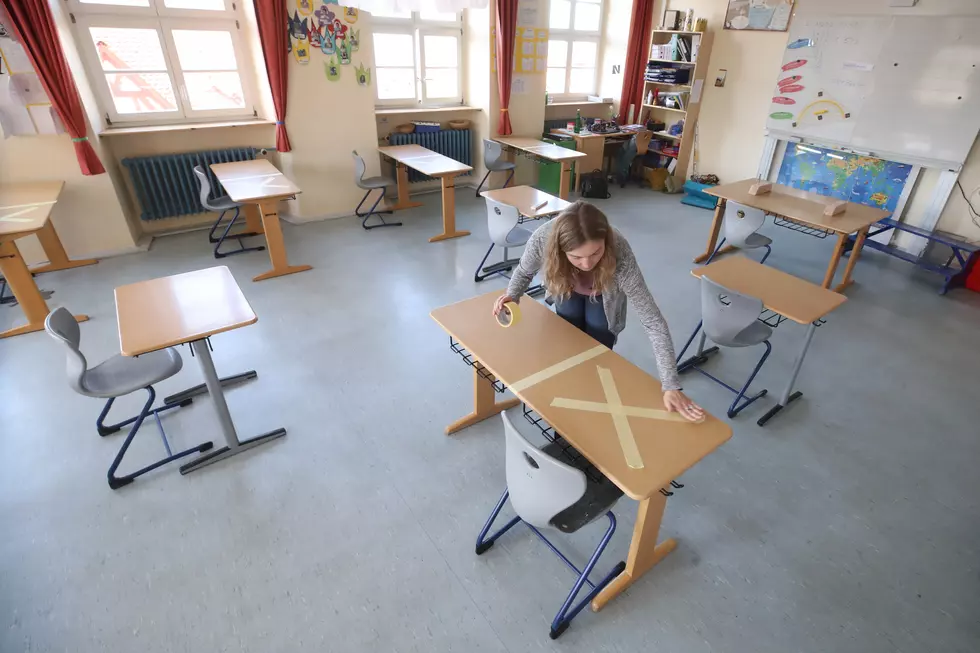 American Academy of Pediatrics Mixed Messages On In-Person School
Photo by Alex Grimm/Getty Images
The evidence the pediatricians used to come to their schooling conclusions centered around what students will lose through this extended break in their learning. In their original release, the AAP said:
"The importance of in-person learning is well-documented, and there is already evidence of the negative impacts on children because of school closures in the spring of 2020. Lengthy time away from school and associated interruption of supportive services often results in social isolation, making it difficult for schools to identify and address important learning deficits as well as child and adolescent physical or sexual abuse, substance use, depression, and suicidal ideation.
This, in turn, places children and adolescents at considerable risk of morbidity and, in some cases, mortality. Beyond the educational impact and social impact of school closures, there has been substantial impact on food security and physical activity for children and families."
But then the AAP had to issues a second statement. A group of nearly 70,000 American pediatricians, the people who spend their lives taking care of the health for the children of the country, were forced to issue a new statement.
Some called it a "walk back" of their original statement, but it wasn't actually a walk back. The new statement echoed the same calls the AAP originally had. The AAP said kids should get back to in-person learning as soon as possible because the damage caused by another year out of school would outweigh the medical impact of COVID-19. Again, these are almost 70,000 American doctors saying this. The original statement also called for schools to do it safely, with the guidelines they provided. It wasn't like they demanded a restart to regular school right away.
Oddly, the new statement used terms like "agencies must make recommendations based on evidence, not politics" but this statement was a joint release that they were pressured into making. The other groups of doctors helping to craft the new statement? It was the American Federation of Teachers (AFT), National Education Association (NEA) and AASA, The School Superintendents Association. Wait, those aren't medical doctors. They're all lobbying groups schools use for political purposes.
So the new statement from the American Academy of Pediatricians that called for recommendations to be made without political influence, was actually influenced by politics, and not science.
Read More: WHAT STATES DO TRUCKERS SAY HAVE THE WORST DRIVERS?