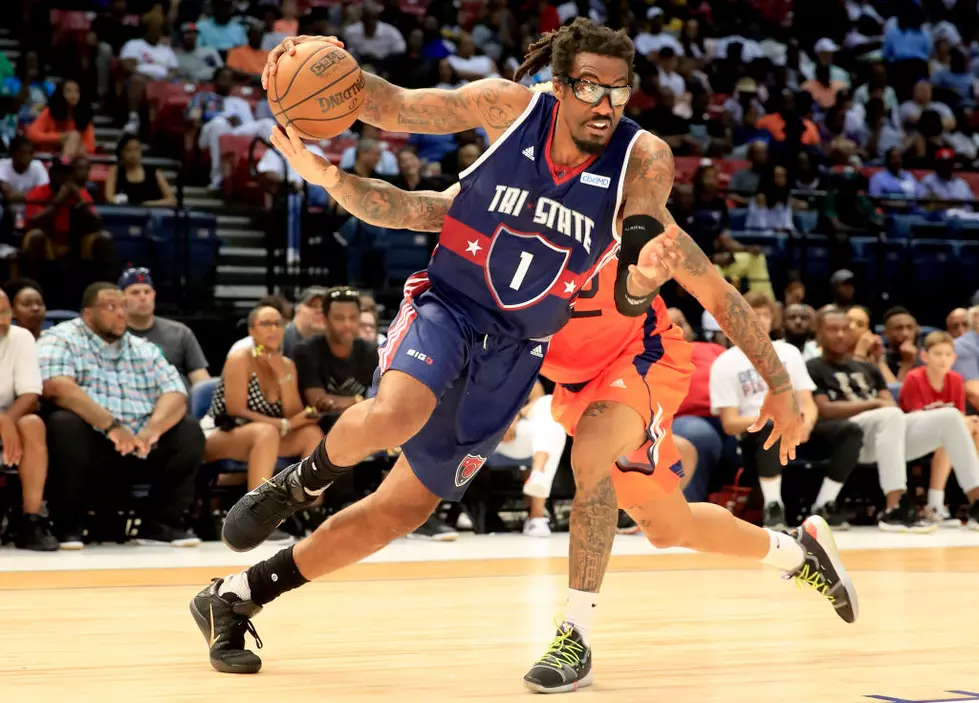 Amar'e Stoudemire Looking To Rejoin The NBA
(Photo by Andy Lyons/BIG3/Getty Images)
Amar'e Stoudemire is looking to return to the NBA this season as he told MSG Networks on Tuesday and he believes he "still has a lot of game left" with the ability to help mentor a younger NBA team.
Stoudemire, 36, hasn't played in the NBA since the 2015-2016 season when he played for the Miami Heat. He spent some time playing basketball overseas before returning to the states to play in the BIG 3 League the past two years as a co-captain on the Tri-State squad.
"A lot of the teams have a lot of young players and a lot of players that can learn how to train, how to become professionals and how to become great basketball players. And leadership goes a long way with teams in order to get from a playoff team to a contending championship team," he said. "From that standpoint, I have a lot to offer. And also as a basketball player, I still have a lot of game left. I can help a team in any way they need."
I don't know about you but for my money, I think Stat would be a perfect fit for the New Orleans Pelicans. You look at their extremely young roster and the athletic freaks they have on this team with Zion Williamson and a guy who reminds you a lot of a young Stoudemire in Jaxson Hayes...
In addition, David Griffin was part of the front office brass for the Pheonix Suns while Amar'e was in his prime so he knows what kind of person he is and exactly what he could bring to the table.
There was a private workout that he held for teams on Monday in Las Vegas and 15 clubs attended Stat told MSG.
Stoudemire said, "The workout went great. I've been training all summer, keeping myself in top shape. My body feels amazing. We'll see if the opportunity becomes reality."
We'll see what happens but I think this would be a very savvy signing for David Griffin and the Pelicans.