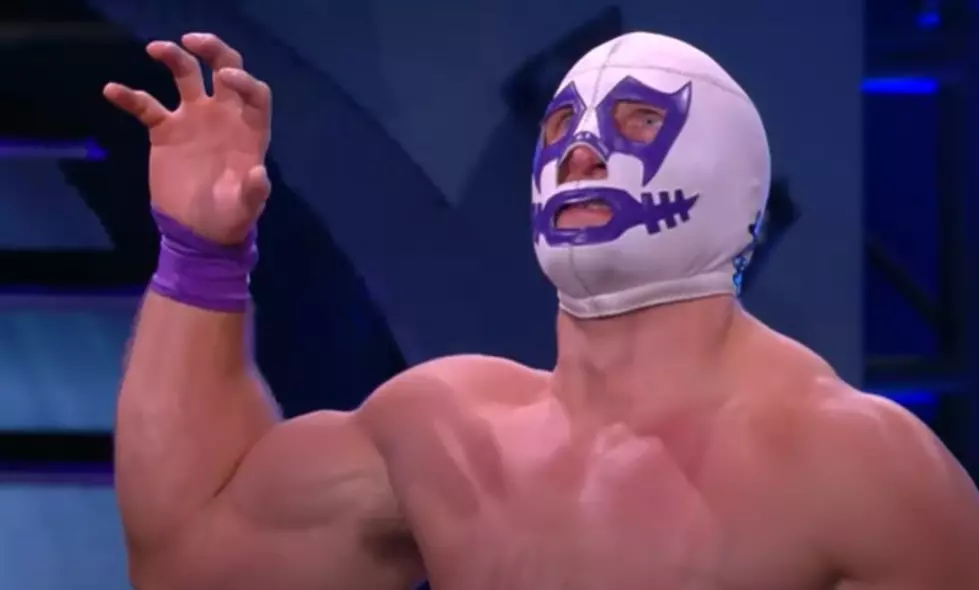 AEW's Brodie Lee Tribute Was Essentially Perfect
All Elite Wrestling via Youtube.com
Enter your number to get our free mobile app
I hate how we came to it, but I'm glad I witnessed it.
The pre wrestling world was rocked this week by the untimely death of superstar Brodie Lee, formerly known as Luke Harper. Lee, who's legal name is Jon Huber, held multiple championships across WWE and All Elite Wrestling.
In WWE, then known as Harper, he won the Intercontinental Championship, 2 Tag Team Championships, and won the NXT Tag Team Championship. He wrestled in at multiple Wrestlemania events, including winning the Tag Team Championships at Wrestlemania 34 in New Orleans.
Earlier this year, Huber joined All Elite Wrestling (or AEW), under is previous ring-name Brodie Lee. He immediately debuted high on their roster, and remained their during his time with the company. He won the TNT Championship from Cody Rhodes in August, before dropping the title back to Rhodes in October.
Brodie Lee hadn't been featured on AEW's weekly show Dynamite in weeks, leading many pro wrestling reports to suggest he was suffering from an in-ring injury. But in reality, he was suffering from something much worse.
This week, while announcing his death, Brodie Lee's wife Amanda posted on social media that Lee had been suffering from a non-COVID lung disease. He was being treated at the Mayo Clinic in Jacksonville, Florida until he died.
All Elite Wrestling almost instantly launched into a massive tribute. These tributes spanned from online to on TV. Culminating with this week's episode of AEW Dynamite.
The episode was "booked" by Brodie Lee's son, Brodie Jr, and utilized his favorite wrestlers. The show had tremendous matches, incredible promos, and tributes to Brodie Lee.
The night was one that wrestling fans weren't happy about having to see, but the way AEW executed the night left everyone feeling like the tribute was perfect.
Read More: Sports Stars from Shreveport