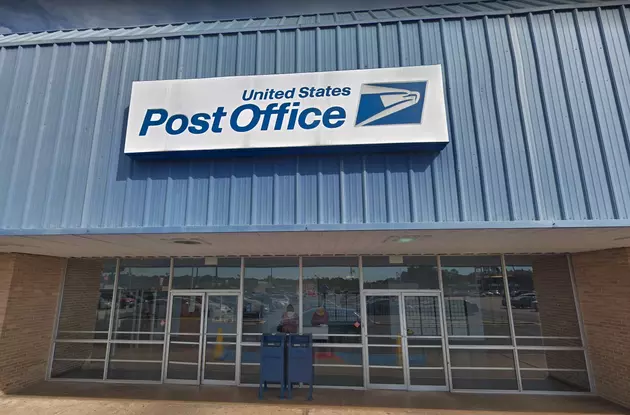 A Killer Has Been Living Outside This Shreveport Post Office For Weeks
Maps.Google.com
I have to go to the post office a lot, usually 3-4 days a week. Not because I have a PO Box, but because I sell comic books online. So I have to ship out books on a regular basis, and they don't fit in my mailbox at home. Which means I have to stop by the post office to send them out.
The post office I use most often is the one closest to the office. It makes it easy for me to just swing by in the morning on my way to work.
But over the last few weeks, I've been a little uneasy whenever I stop by. That's because when I walked in a few weeks ago, I recognized a killer just outside the door. I even snuck a picture and showed it to the employees inside to make them aware.
So I was pretty shocked when I stopped in again and saw the same killer outside the door again. I took more pictures.
This morning, a few weeks after the first time I noticed the killer, it was still there. When I saw it, of course I took more pictures.
Here are the pictures I've been taking...
These pictures don't even do this beast justice. This Black Widow spider is AT LEAST a half-dollar size. It's massive.
It has been living outside the Pines Road Post Office in Shreveport for weeks now. It has a web near the main entrance, and has been flaunting it's big red marks and long legs for weeks. The web continues to grow as well, moving further away from the windows and out onto the sidewalk...like it's getting really cocky and wants a person to walk into it.
Keep an eye out the next time you stop by the Post Office...there might be a killer just outside the door.
Most Notorious Serial Killers In Louisiana History
5 "Based on a True Story" Movies About Ark-La-Tex Murders
These movies are either based on murders that took place in the Ark-La-Tex, or are based on people from the Ark-La-Tex area.