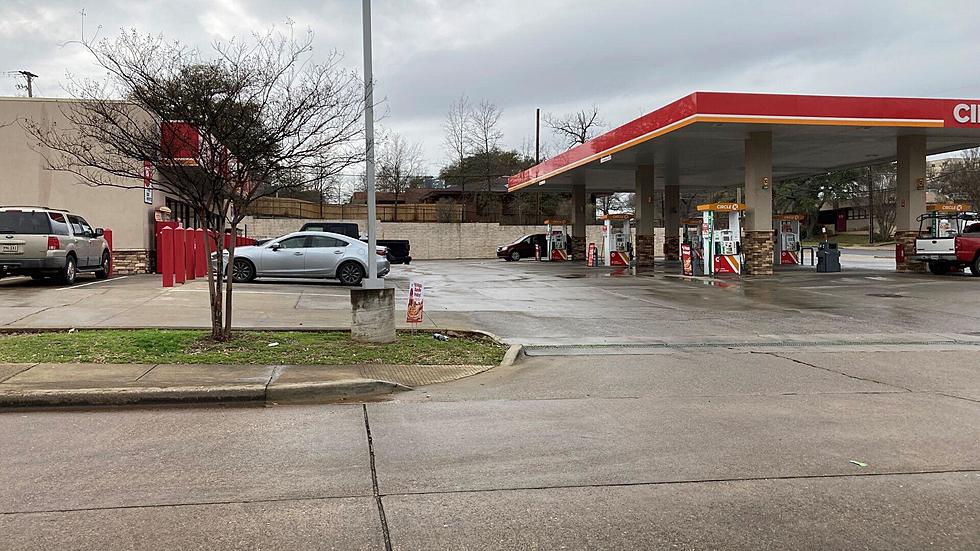 2nd Shreveport Police Officer Attacked in Less Than a Week
Photo Courtesy of KTBS
A Shreveport Police officer was attacked after responding to a loitering call on Wednesday February 22nd, at the Circle K on the corner of Line Avenue & Olive Street.  The officer encountered a homeless man loitering at the store.
Shreveport police spokesman Corporal Chris Bordelon said the man had been accused of shoplifting at the store, and refused to leave the area.  When the officer attempted to make the arrest, the man attacked the officer, reportedly hitting her in the head.  Nearby citizens who saw the attack rushed to assist the officer.
This is the second attack on a female police officer in less than a week.  A Grand Cane man is accused of slamming a female officer into a vehicle then trying to choke her during Saturday's Mardi Gras parade.  That attack occured after a traffice stop where their vehicle was pulled over on the parade route.
That man, Colby Bracknell, 22 years old, and the woman who was with him were arrested on multiple charges.
The female officer involved in Wednesday's attack was transported to a local hospital with minor injuries, and is expected to recover fully.
Shreveport Murders in 2023
Shreveport police are busy fighting violent crime in many local neighborhoods.
See The 35 Buildings Shreveport's Mayor Has Marked For Demo
Shreveport Mayor Tom Arceneaux has signed demolition letters for 35 properties in Shreveport. Here are the Google Maps images of each address listed by the Mayor's Office.
Caddo Parish Violent Offenders for January 2023 (Mugshots)
The following mugshots are all of the violent offenders from the month of January of 2023. Some of these inmates may have already been released and others have yet to go to trial for their alleged crimes. All those pictured here are considered innocent until proven guilty.