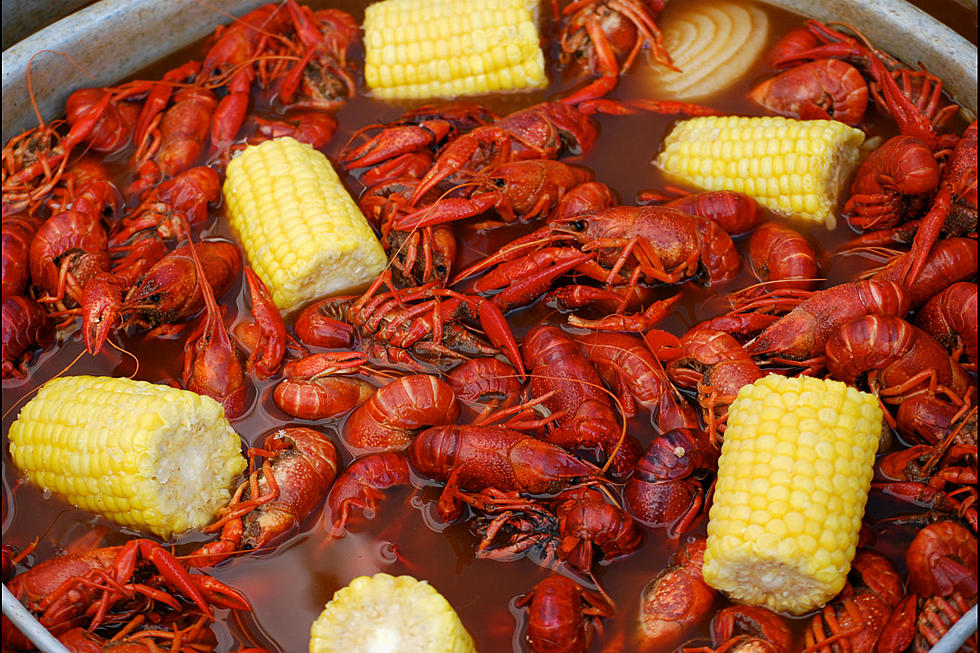 2017 Crawfish Season Is Here! Find Out the Prices in Shreveport-Bossier
Thinkstock
You can now find boiled crawfish in Shreveport Bossier. But only a handful of spots have live crawfish this early in the 2017 crawfish season.
Our mild winter will mean good news as we move closer to the heart of the mudbug season. Right now, expect crawfish to be on the small side, but that will change as we get closer to springtime.
The cheapest price we could find on January 16th for live crawfish is $3.99 at Farmer's Seafood and $4.25 at Kim's Seafood in Bossier City. Boiled crawfish prices vary from $4.99 at Farmers to $6.99 at several other spots.