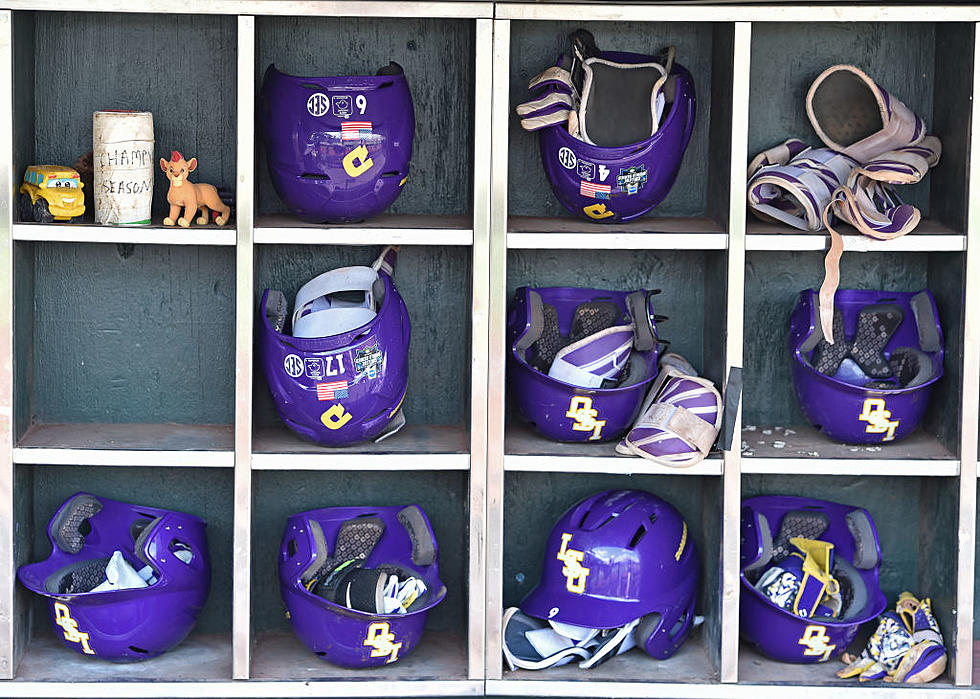 What's On Tap For LSU Baseball This Weekend
(Photo by Peter Aiken/Getty Images)
The No. 7 LSU Fighting Tigers baseball team will hit the road this weekend to take on the No. 5 Georgia Bulldogs.
Both teams are undefeated in SEC play at 3-0, the Tigers are 16-5 overall and the Bulldogs are 19-2 overall.
Here are the specifics when it comes to the games this weekend:
DATES/TIMES
Friday, March 22: 6 p.m. CT (SECN +)
Saturday, March 23: 12 p.m. CT (SEC Network)
Sunday, March 24: 11 a.m. CT (SEC Network)
STADIUM
Foley Field in Athens, Ga.
RANKINGS
LSU – No. 7 Collegiate Baseball, No. 10 D1 Baseball, No. 11 USA Today
UGA – No. 5 D1 Baseball, No. 8 USA Today, No. 9 Collegiate Baseball
ALL-TIME SERIES RECORD VS. GEORGIA
The Tigers lead the all-time series with the Bulldogs at 67-22-3. With this weekend's series, it marks the first time both of these schools have met since March 17-19, 2017, when LSU swept a three-game series from Georgia at Alex Box in Baton Rouge. The Tigers have won 10 of the last 12 SEC regular-season series match-ups with the Bulldogs, and LSU has a 16-7-2 edge over UGA in games that have been played over the last 10 seasons. The Tigers have won the last four series dating back to 2012, 2014, 2015 and 2017. The Bulldogs last series win over the Tigers came in Athens all the way back in 2011 when Georgia took two of three games.
PITCHING MATCHUPS
Game 1
LSU: Jr. RH Zack Hess (1-1, 3.91 ERA, 25.1 IP, 17 BB, 27 SO)
UGA: So. RHP Emerson Hancock (5-0, 0.58 ERA, 31.0 IP, 8 BB, 37 SO)
Game 2
LSU: Fr. RH Cole Henry (1-0, 3.57 ERA, 17.2 IP, 8 BB, 17 SO)
UGA: So. LH C.J. Smith (2-0, 2.81 ERA, 16.0 IP, 4 BB, 17 SO)
Game 3
LSU: So. RH Eric Walker (1-0, 5.71 ERA, 17.1 IP, 6 BB, 12 SO)
UGA: Jr. RH Tony Locey (3-0, 2.17 ERA, 29.0 IP, 13 BB, 43 SO)