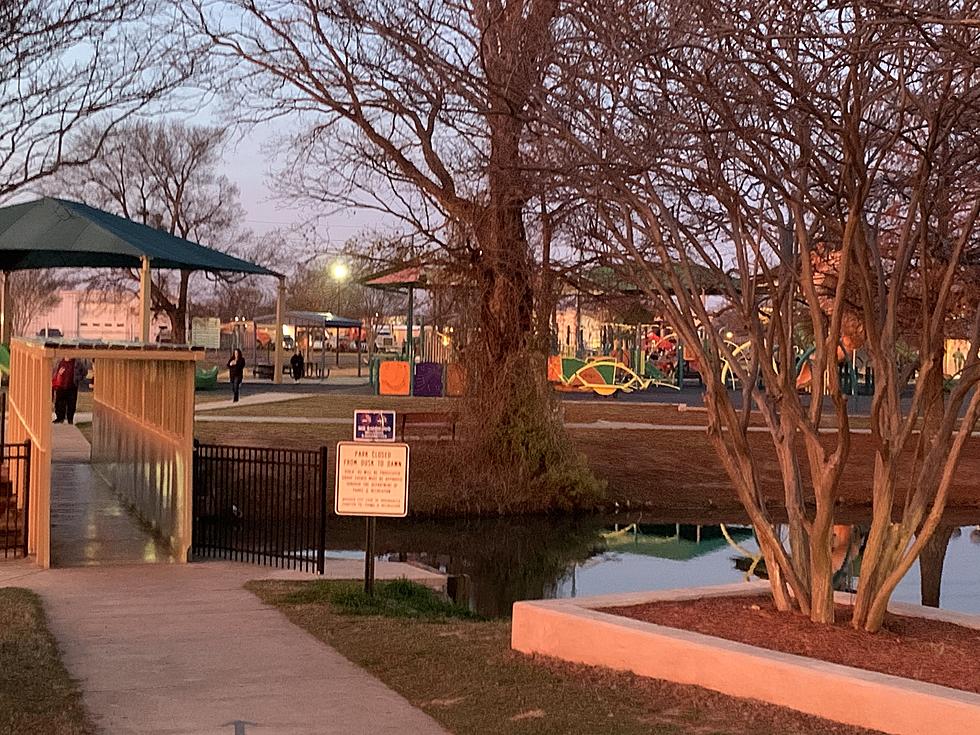 This Bossier City Park Must Shut Down for 2 Days of Deep Cleaning
Brandon Michael - TSM
One of the great things about living in Louisiana is being able to enjoy the outdoors for much longer than our neighbors to the north.  I imagine that it isn't as fun to play on a swing set if you're worried you might freeze to it.  Not that it doesn't get cold here, but families in our neck of the woods enjoy places like Bossier City's incredible Field of Dreams Park well into December while kids in Minnesota are presumably cutting wood for the long winter or building an igloo.
Bossier City's Field of Dreams Park Will Be Closing for 2 Days in December
This evening, my family and I headed out to the Field of Dreams park off of Shed Road in Bossier City for some swings, slides, and more - just like we have done a hundred times.  It just happens to be the closest (and coolest, in my opinion) place to let our 3-year old burn out her extra energy.  Unfortunately, Bossier City Parks & Recreation personnel were there (an hour early) at 5 p.m. sharp closing gates and putting up signs informing patrons of the following bad news:
The Field of Dreams Park in Bossier City Must Be Closed to the Public for a Detailed Cleaning
As a fan of the park, I must admit I am a little disappointed.  That being said, it really is a responsible move on the part of Bossier City Parks & Recreation to give this place a good scrubbing - and it's not the first time.  The last time this place got a detailed cleaning was October of last year.  After 14 months of countless kids slobbering, sneezing, and god-knows-what else - it absolutely needs it.
There Are Other Parks in Bossier, but their not the Field of Dreams Park
Maybe you're wondering why this place is such a big deal to me, it's not just because it's a big deal to my little princess - it's a big deal for every kid in the community.  When I say every kid, I mean that literally.  Not only is this awesome park the largest poured and play park in the state at 19,900 square feet - it has playground equipment for kids from toddler to pre-teen (6 months - 12 years) including those with special needs.  I see so many happy kids and parents there on a daily basis, it's very clear how important this place is to our little corner of Bossier City.  To be fair, there are lots of parks in Bossier, but very few offer the fun of our Field of Dreams.  While it's closed, check out these fine replacements that will definitely do in a pinch.
These Amazing Louisiana Kids Are Looking for a Forever Home
If you grew up in a home with at least one of your parents, count your blessings. If you've got room in your home and your heart, maybe you could be that blessing for one (or more) of these amazing kids. If you'd like to find out more about adoption or foster care, you can visit the experts at
Adopt US Kids
.
Take a Look Inside Shreveport's Historic Downtown Fire Tower Airbnb
Built in 1922 as the Hose Tower for the Downtown Central Fire Station, this gorgeous downtown space has been converted into a 5-story apartment! Have you ever wanted to take a look inside? Here's your chance, and if you like it - you should totally stay here! For around $200
a night you can book it on Airbnb!
Active, Tier-3 Sex Offenders that Currently Live in Bossier City
These are all of the currently listed, active, Tier 3 sex offenders that currently live in Bossier City. They have all been convicted with what the state of Louisiana considers to be the worst of the worst in terms of sex crimes.