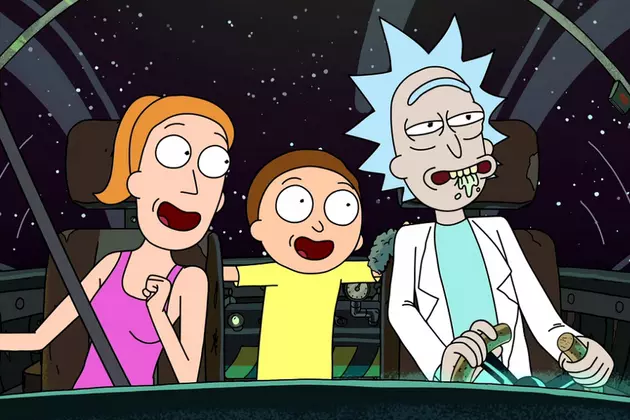 Dan Harmon Takes Blame for 'Rick and Morty' Season 3 Delay
Adult Swim
Fans of Adult Swim's Rick and Morty have been admittedly patient with Season 3; last projected to air in 2016, after Season 2 finished the prior October. There's good news and bad on that front, as while the new season remains deep in production, co-creator Dan Harmon stepped up to blame himself for the delay.
Harmon addressed the current state of Rick and Morty from Sundance (via IndieWire), noting it difficult to point for any one reason for the delay. Instead, he and creator Justin Roiland have opted to take the time to get things right, even when it leads to creative clashes:
I'm so sorry. I don't have a release date for Season 3. It's not that I know it and I'm not allowed to say it; it's [Adult Swim's] domain. What I will tell you is it's late because of us, it's late because of me.

If Justin were here he'd agree. He and I would go, 'Yeah, we f—ed up,' and it's hard to put your finger on how we f—ed up. 'Rick and Morty' keeps taking longer and longer to write, and I don't know why … We have fights all the time and then we have fights about why we're having fights. 'Well, we didn't fight during Season 2, that's why it's taking longer! All this fighting! So OK, let's stop fighting!'
Episode counts reportedly place Season 3 at fourteen half-hour shows, though Adult Swim could neither confirm that number, nor offer any update on the premiere. Season 3 has already debuted some early material but is the big delay a bad sign for Rick and Morty's future overall?