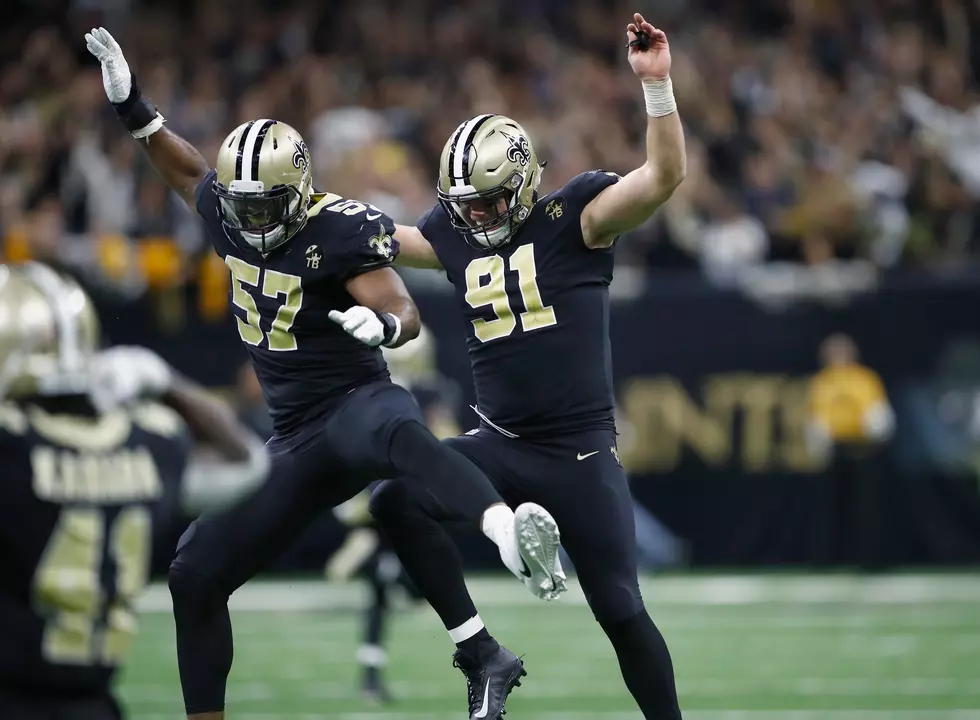 New Orleans Saints Going Black On Black Jerseys Against Atlanta
Photo by Wesley Hitt/Getty Images
The New Orleans Saints are coming off their bye week rested, refreshed, and most of all ready to kick some bird behind this week against the Atlanta Falcons.
The game will be in New Orleans and the Saints have announced which jersey combination that they'll dress out in for the game. They'll be rocking the ever-popular black pants and black jerseys look with the gold numbers and helmets.
This will undoubtedly make the fans happy who always tell me how the black on black is their favorite look. In addition, it's been one of their most popular fashion statements in recent history as over the previous 44 games, including the playoffs, they've rocked the black on black 18 times.
Are you a person who believes in superstitions and which jersey combination the team wear has a better or worse chance of the Saints winning or losing?
Well, if you enjoy and buy into that stuff here's the breakdown on the various jersey combinations the Saints wear and how they've fared in those unis dating back to 2006 according to Saintswire.com:
White jerseys, white pants: 2-0 (1.000)
Color Rush alternates: 5-2 (.714)
Black and Gold throwbacks: 2-1 (.667)
Black jerseys, gold pants: 23-13 (.639)
Black jerseys, black pants: 39-25 (.609)
White jerseys, black pants: 38-25 (.603)
White jerseys, gold pants: 31-24 (.564)
It's the combo they've worn the most and it's one of their more successful.