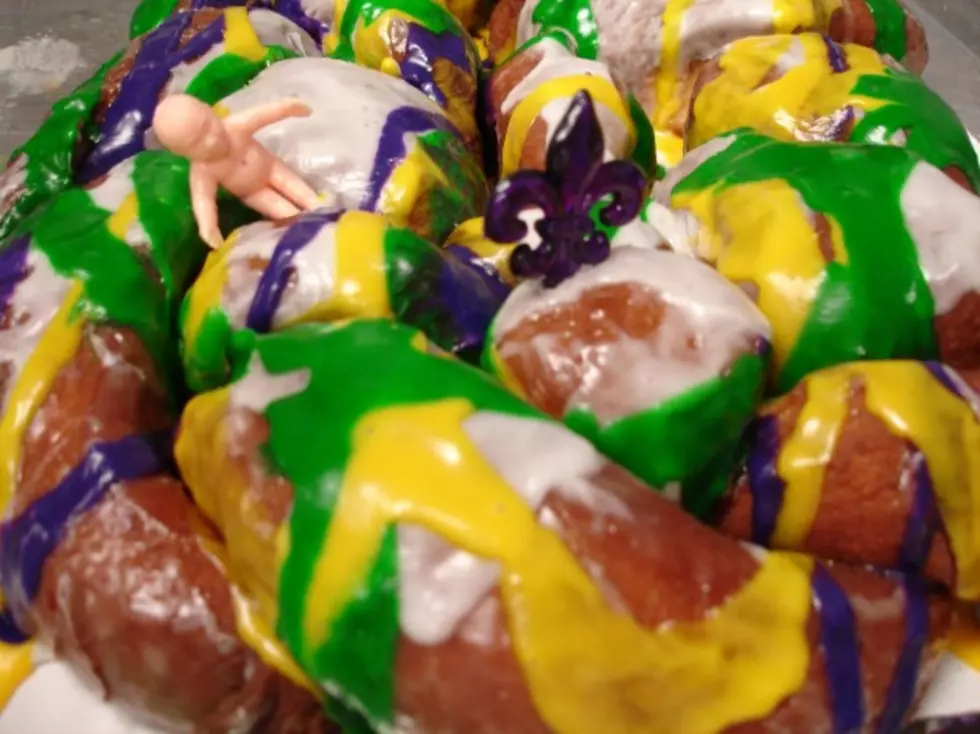 Get Your Fix Anywhere In Louisiana (Or The World) With This Mardi Gras King Cake Guide
Staff Photo
One of the best traditions of Carnival Season is enjoying king cake, and now that it has officially kicked off the next question is where do we find this sugary nectar from the Mardi Gras gods?
The easy to use guide literally works with the click of a button (mouse) and in seconds you can track down a delicious King Cake to satisfy your carnival craving based on location, bakery, favorites and more.
You can order with confidence, because according to Nola.com the Times-Picayune staff has carefully curated this list based on taste-tests of "dozens and dozens of king cakes" over the years.
If there is a king cake on the list, they've tasted it. If you don't see your favorite on the list, be sure to shoot an email over to amaloney@nola.com and they'll make it their business to taste it and consider it for their master list of Louisiana king cakes.
There is even an option to whittle your search down to a list of bakeries that offer shipping so that you can enjoy the sweet Mardi Gras treat anywhere in the world.