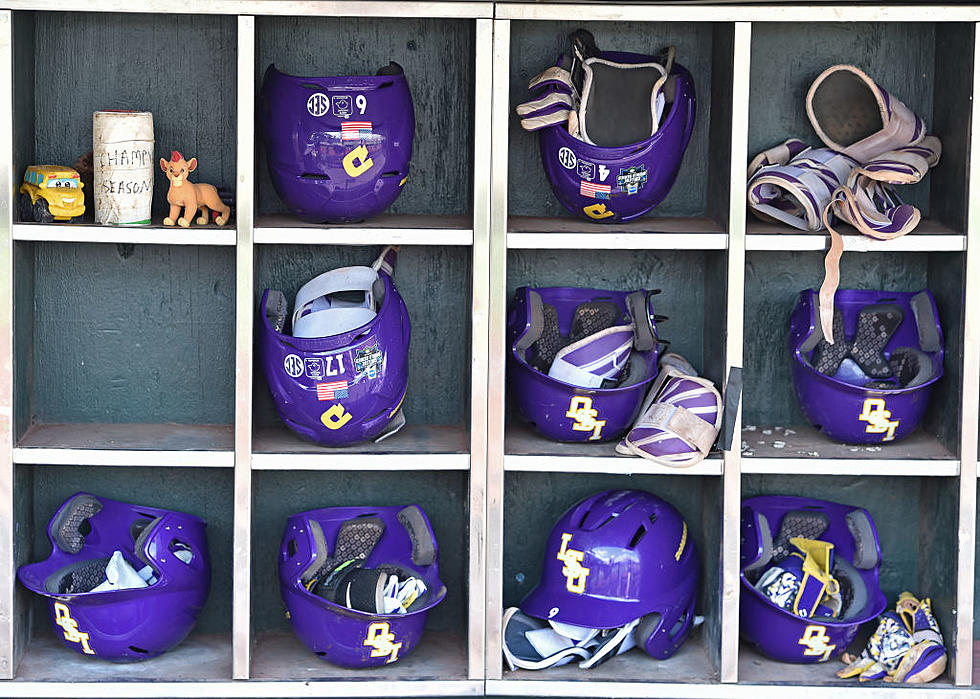 LSU Baseball Still Projected Regional Hosts
(Photo by Peter Aiken/Getty Images)
The LSU Tigers are still projected to be a host school for the 2019 college baseball NCAA Regionals.
LSU is projected by College Sports Madness to host their 27th NCAA Regional in program history.
The Tigers, who entered the week with an overall record of 26-15, have appeared in the postseason 31 times, including 7-straight, and 10 of the last 11 years.
LSU is projected to host the Baton Rouge Regional, with Baylor, Sam Houston St., and Southern also projected in the 4-team field.
The Tigers are currently projected as the #16-seed, meaning they are being projected as the final host team.
These are projections, and nothing more; but if LSU would enter the postseason as the #16-seed, they would likely have to face the overall top-seed, on the road, in the Super Regionals, if they both advance.
DI Baseball projects UCLA as the top-seed, followed by Stanford, Georgia, Vanderbilt, Oregon St., Mississippi St., Louisville, and North Carolina at 2-8, respectively.
Other projected host schools are East Carolina, UC Santa Barbara, North Carolina St., Arkansas, Arizona St., Texas Tech, Ole Miss, and LSU.
12 of the 14 SEC schools are projected in the field of 64.
The site projects one Sun Belt Conference school (Coastal Carolina) to make the postseason, and well as three state schools (LSU, Louisiana Tech, & Southern).
View the complete projections here.