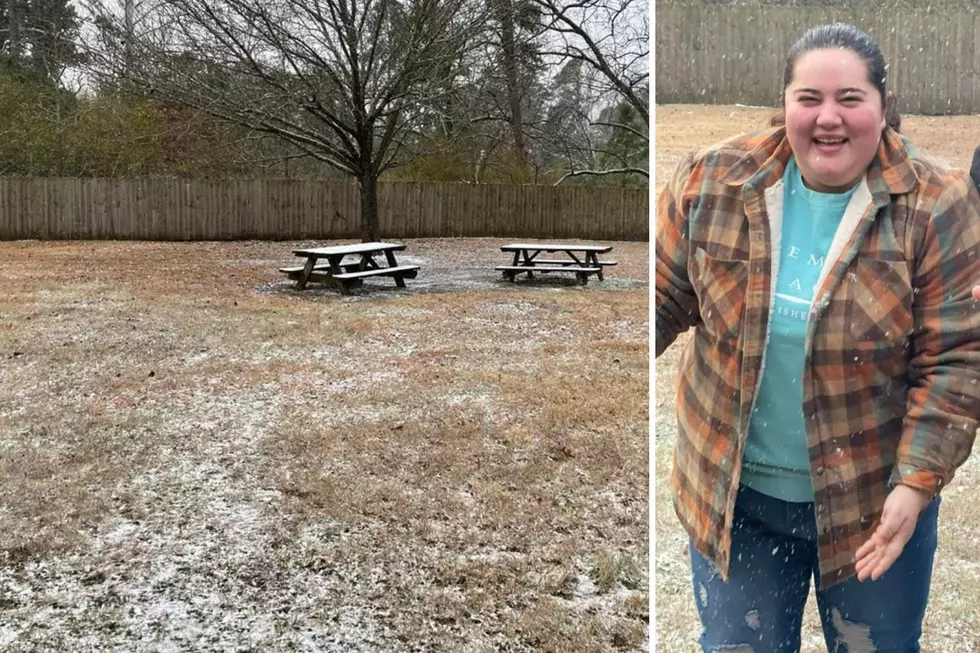 Could It Snow in North Louisiana & East Texas This Weekend?
Krystal Montez
Did You Instantly Regret Not Putting on an Extra Coat This Morning?
I know I did. I jumped in my truck and couldn't get it warm enough, in fact, during my 20-minute drive to work I was mad at myself for not wearing an extra layer.
We Better Get Ready for a Chilly Weekend, and Flurries?
This cold front moved in out of nowhere and it feels like we are getting ready for a white Christmas and we haven't even cut into a turkey yet. The temperature for the next few days will stay mainly in the 50s through the day. However, on Friday, the cold front moves south and folks in North & East Texas are watching the weather wondering if snow flurries are on the way.
According to WFAA.com, some showers may develop and if it gets cold enough, there could be some flurries late Friday evening in North Texas. Obviously, it won't be enough to see some accumulations however the thought of flurries makes us wonder if we need to run out and get milk and bread.
Should We Expect Snow in Louisiana?
Yes, but not this week. Although Monday does call for showers, it doesn't look like it will get cold enough for it to actually snow in the Ark-La-Tex.
Be Prepared for Snow Days in January All Over Louisana.
According to the Farmers Almanac, Louisiana is in for some chilly weather. In fact it's predicting "record-breaking cold temperatures" and there is a strong chance we will be waking up to snow all over the Bayou state.
Answers To Louisiana's Most Fascinating Weather Questions
In Louisiana we experience nearly every type of weather condition known to man, and because of that there are plenty of questions as to how/why these things happen. Here's what we've found.
13 Most Disrespectful Things You Can Say In Louisiana