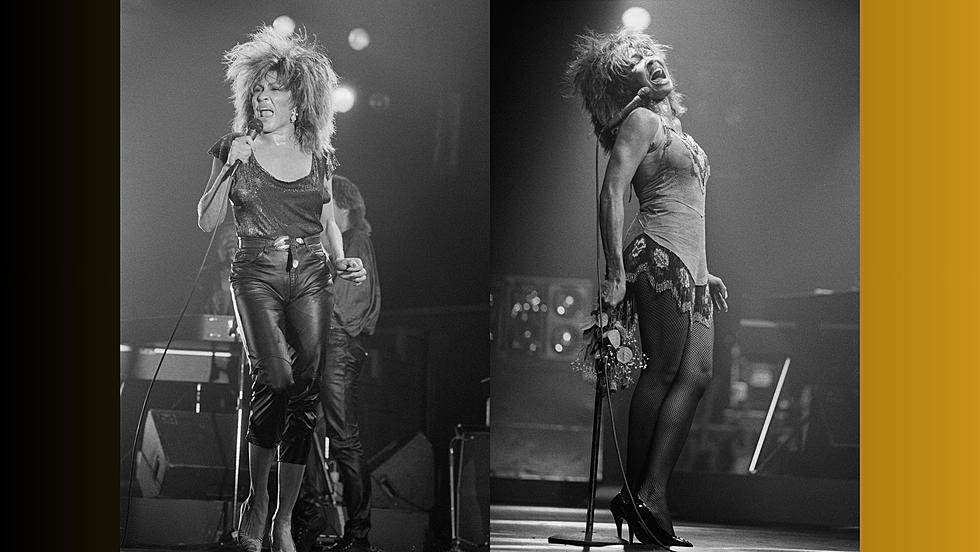 The Night Tina Turner Delivered the Goods In Shreveport
Photos by John Rogers/Daily Express/Hulton Archive/Getty Images/Canva
The icon Tina Turner has passed away at the age of 83. She was recognized across the globe as the "Queen of Rock'n'Roll". She won 12 Grammy Awards, 2 MTV Video Music Awards, 7 Billboard Awards, and three American Music Awards. Not to mention she's in the Rock & Roll Hall of Fame (twice), was given the Kennedy Center Honors, has a star on the Hollywood Walk of Fame, and she still holds 4 Guinness World Records (has earned numerous others).
She is an icon outside of music as well. Including her acting career, where she appeared in films like Tommy, Sgt. Pepper's Lonely Hearts Club Band, Last Action Hero, and Mad Max Beyond Thunderdome. For her effort in Thunderdome, she was awarded an NAACP Image Award for Outstanding Actress in a Motion Picture.
Tina Turner will be forever remembered for the incredible energy she brought to the stage during live performances. A pure bolt of electricity shooting all across from every edge of the stage. Seeing her perform in person is the kind of thing people will tell stories of for the rest of their lives. Which includes many in Shreveport.
Because on a warm November night in 1985, she made things even hotter inside the historic Hirsch Memorial Coliseum in Shreveport. It was about 75 degrees outside as fans shuffled into the Hirsch for the show, and it wasn't about to cool down when the Queen of Rock'n'Roll took the stage.
That night, memories were made as Tina Turner belted out covers of ZZ Top, Iggy Pop, and David Bowie. Here's a look at what she played that night when the Private Dancer Tour rolled into Shreveport...
The Night Tina Turner Delivered the Goods In Shreveport
Here is the setlist from the night Tina Turned played the historic Hirsch Memorial Coliseum in Shreveport, according to
SetList.fm