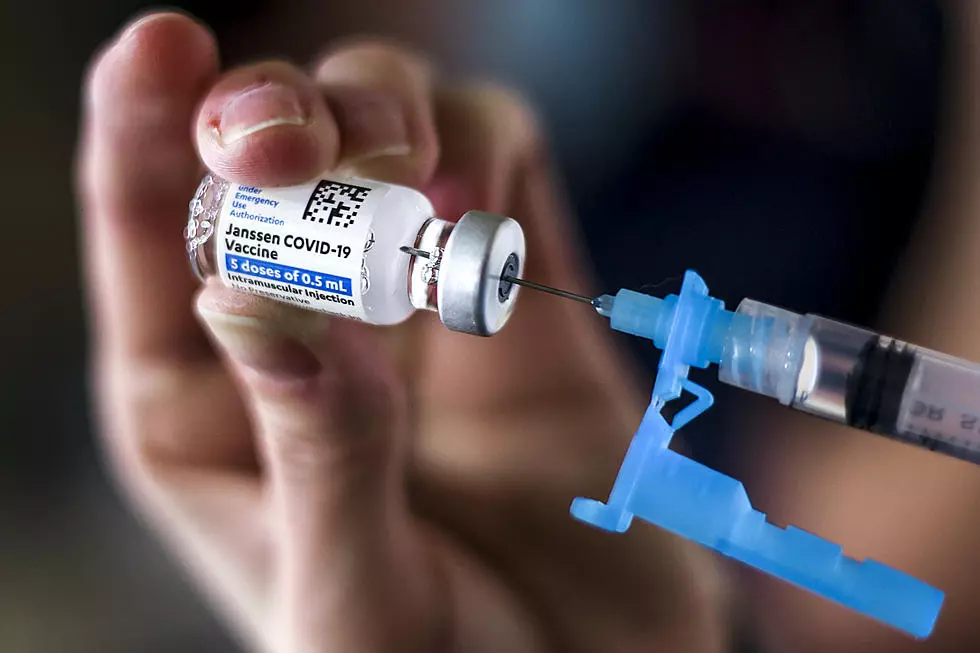 Caddo Parish Employers Who Appear To Qualify For Vaccine Mandate
Getty Images
This afternoon, President Joe Biden announce sweeping COVID-19 vaccine mandates for the United States. It is the biggest vaccine mandate in the nation during the COVID-19 pandemic.
The main headline of the plan is to use the Department of Labor to compel employers to get their staffs fully vaccinated. Here is the text from the President's plan:
"The Department of Labor's Occupational Safety and Health Administration (OSHA) is developing a rule that will require all employers with 100 or more employees to ensure their workforce is fully vaccinated..."
Forbes is reporting that businesses who do not comply with the President's new plan will face $14,000 fines per infraction.
So taking a quick look at who that represents in our area, you can see there are a lot of employers who fall under this new mandate. Using information from the North Louisiana Economic Partnership, here are just a handful of the businesses who employees will now be under the new vaccine mandate from the Federal Government:
Caddo Parish Public Schools
Willis-Knighton Medical Center
Ochsner LSU Health Shreveport Academic Medical Center
LSU Health Shreveport
City of Shreveport
Christus Schumpert Highland Hospital
United States Dept. of Veterans Affairs
Teleperformance, Inc.
Wal-Mart Stores, Inc.
Sam's Town Casino
Eldorado Resort Casino
Caddo Parish Sheriff's Office
Southwestern Electric Power Company
Red River Sanitors Inc
Kansas City Southern Railway Company (KCS)
Ivan Smith Furniture Co., LLC
Frost Industries (ARC of Caddo-Bossier)
AT&T Services, Inc.
Brookshire Grocery Company
Frymaster L.L.C.
Volunteers of America of North Louisiana
Promise Hospital of Louisiana
Brentwood Hospital
Louisiana State University - Shreveport
The Kroger Co.
Lowe's Home Centers, LLC
Caddo Parish Commission
Priority Staffing, Inc.
Lifecare Hospitals, Inc.
Foremost Dairy
Southern University Shreveport (SUSLA)
Benteler Steel
Highland Clinic
Home Depot USA, Inc.
Calumet Shreveport Lubricants and Waxes
Dr. Reddy's Laboratories LA, Inc.
Enable Midstream
These employers are all listed as having more than 300 employees, which would put them over the 100 employee limit the President put on his vaccine mandate. There are even more employers in the Caddo Parish area who will fall under this guideline that what is on the above list.
Additionally, the President's mandate now extends to any business that has contracts with the Federal Government, as well as any healthcare facility that takes Medicaid or Medicare.
5 "Based on a True Story" Movies About Ark-La-Tex Murders
These movies are either based on murders that took place in the Ark-La-Tex, or are based on people from the Ark-La-Tex area.
25 Most Popular Movies That Filmed in Shreveport
Once upon at time, Shreveport was one of the hottest filming destinations in the country. We had everything from major blockbusters to low-budget indie films shot here. So, here are the most popular films shot right here in Shreveport
according to IMDB
. This contains only movies, not television shows. If we included TV shows, True Blood would be number 1 with a bullet.
75 Of The Most Famous People From Louisiana