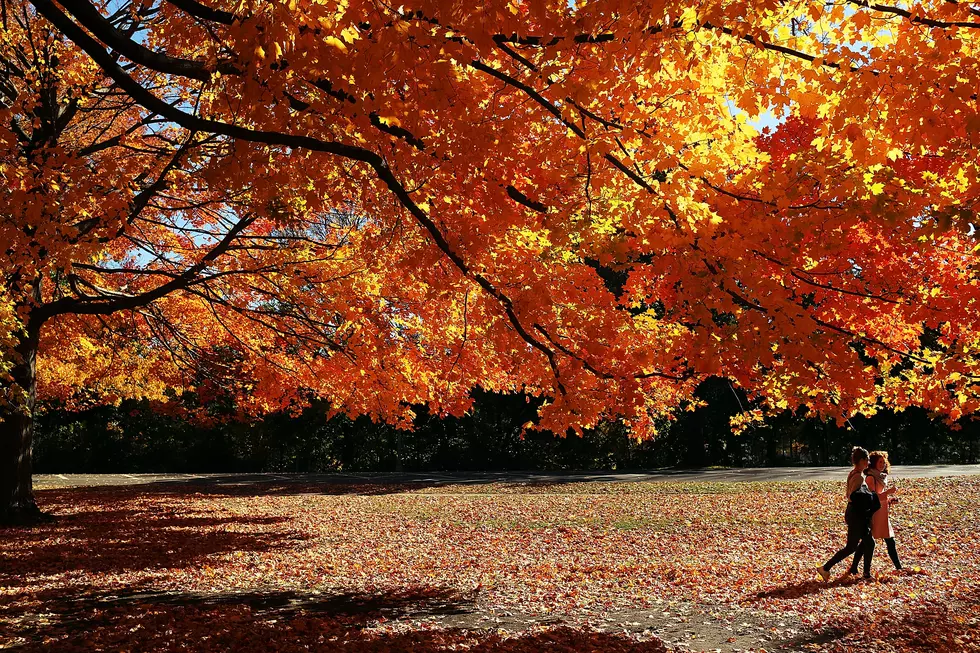 Best Places to See Beautiful Fall Foliage in Louisiana
Getty Images
Sometimes it seems that we will never get to experience an actual fall day in Louisiana, but hey, we'll take whatever we can get as long as we can whip out our gumbo pots during this time of year. Fall will technically begin on Wednesday September 22, 2021 and we are patiently waiting for hurricane season to be over, and temperatures to fall below 80. Although, in the last couple of days the lower humidity has brought us just a hint of things to come (dare I say).
According to several sources, including a Great Smoky Mountains guide, Louisiana's peak fall foliage is at the end of October, and we are hoping that will remain on track for this year. But let's be honest, it's not really "fall" until we stop wearing flip flops and shorts, even though some of us have already whipped out the pumpkin scented candles and have gotten the first pumpkin spice latte of the season. I'm looking forward to (hopefully) some really vivid autumn colors and we'll celebrate any way we can this year.
If you're looking for a short road trip to see some beautiful fall foliage, check out some of the destinations below. Some of them are from the folks at Only in Louisiana, and some are my personal favorites. Enjoy, and let us know if you have any special spots for fall foliage viewing across Louisiana as well. And bring me a Maple Cinnamon Cappuccino, stat.
Best Places to See Beautiful Fall Foliage in Louisiana